Airistech Lativa Dry Blend Vaporizer 2200mAh
Airistech Lativa Dry Blend Vaporizer 2200mAh - Airistech
Airistech Lativa Dry Blend Vaporizer 2200mAh - Airistech
---
---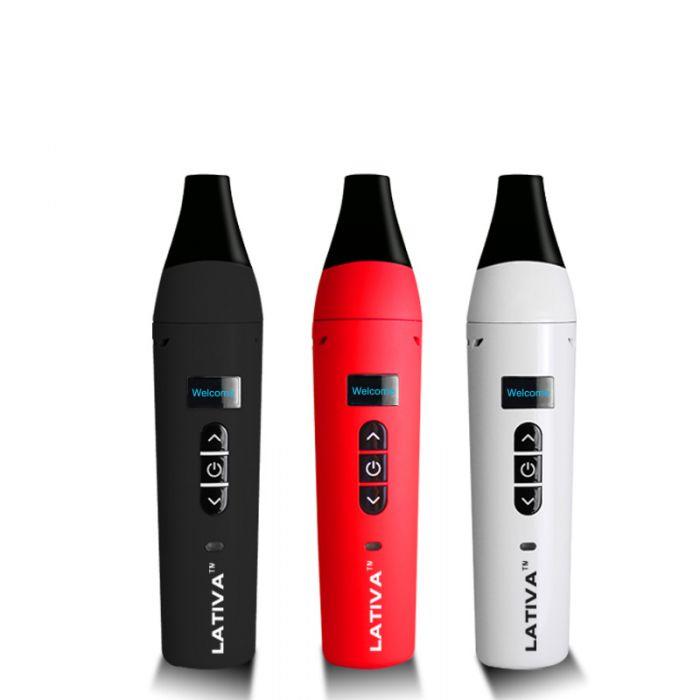 Send this to a friend
Airistech Lativa Dry Blend Vaporizer 2200mAh
Product details
The portable Airistech Lativa is equipped with a fully ceramic stove that will deliver real steam without any ignition. The ceramic heating chamber not only creates a thick and real steam, but also is responsible for the highest quality of the aroma that this vape produces.
The Lativa heating chamber can be adjusted to heat in the range of 400 ° F to 435 ° F with an accuracy of 1 degree. This allows you to hone the perfect temperature for any material you use, since material changes control the temperature to achieve absolute best results.
The advanced OLED screen displays any important information that you may need, accurately displayed in one easy-to-read interface. This includes the current battery life, the desired temperature level and current temperature, which allows you to check battery life or monitor temperature changes with just a glance.
This portable vape is powered by a built-in 2200 mAh lithium-polymer battery, which allows you to perform several charging cycles. This battery has dual protection for circuit boards / microcircuits, a safety function with automatic shutdown for 5 minutes and an LED indicator that blinks red 8 times when the device is ready to recharge.
Airistech's Lativa Vaporizer also has an extremely fast 30 second warm-up time, a convenient micro-usb charging method that allows you to quickly charge the battery wherever you go, and an easy-access mouthpiece allows you to quickly access the heating chamber. carefully refill in minutes.

Included:

1 x Lativa Vaporizer 2200mAh
1 x USB Charging Cable
1 x Cleaning Brush
1 x Packing Tool
1 x User Manual
Product reviews
Be the first to review this product.