App by Site eBargainVapes.com
App by Site eBargainVapes.com - EBV
App by Site eBargainVapes.com - EBV
---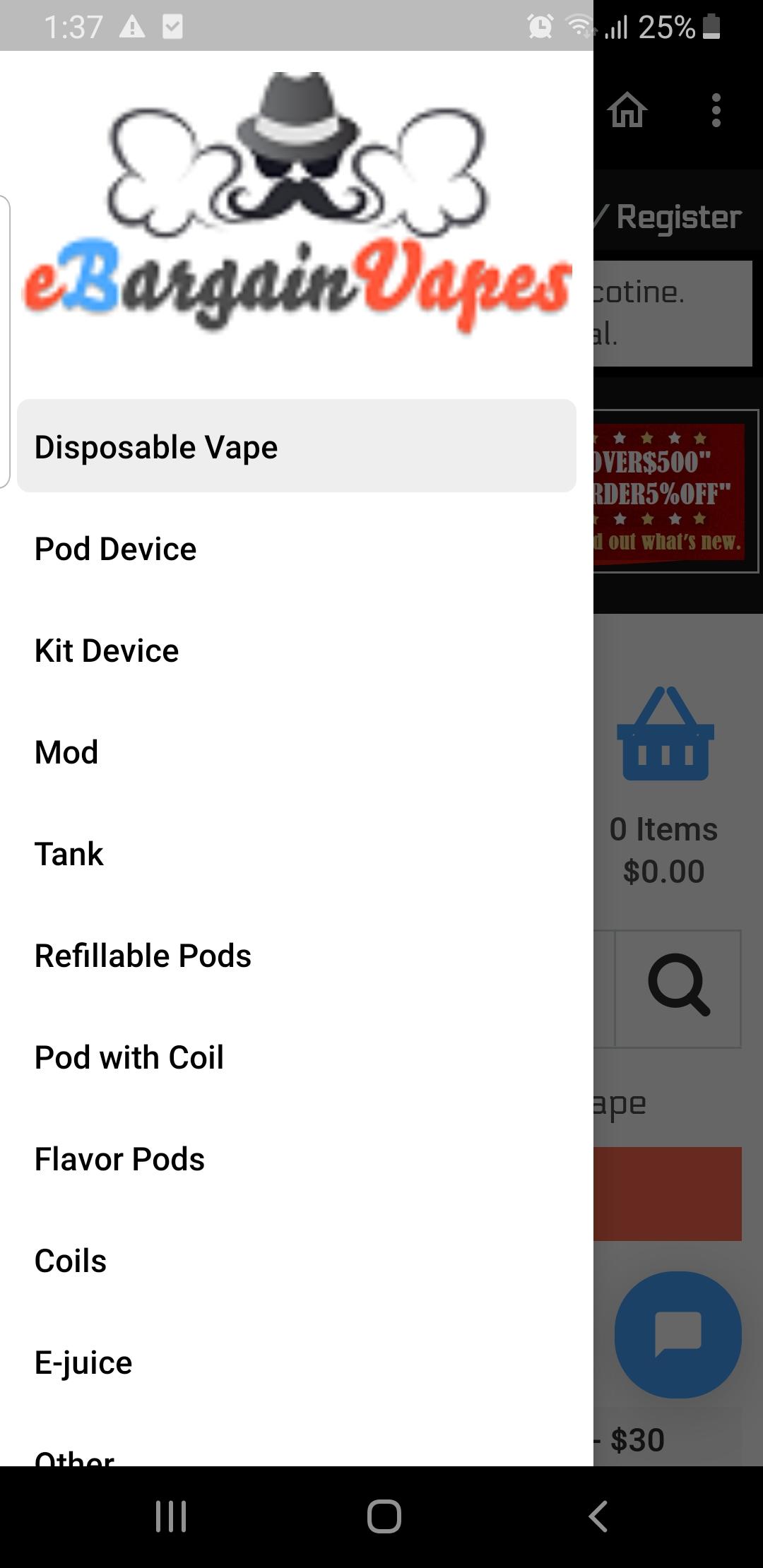 Send this to a friend
App by Site eBargainVapes.com
Product details
App for eBargainVapes.com - Android
Version: 1.0.9 
After purchasing you will receive a link to download our application.
Download the application for our website eBargainVapes.com and enjoy your vape shopping!
Direct APK files:
To install app on your Android device you need to allow "Unknown sources" APK installs.
Download this application on your phone.
Allow on your phone to install applications from "Unknown Sources".
Install this application.
Enter to application, wait for all elements to be loaded.
You can now shop using our app!
As a gift, you will be credited with 500 points!
Product reviews
Be the first to review this product.