Aspire Spryte Starter Kit 650mah
Aspire Spryte Starter Kit 650mah - Aspire
Aspire Spryte Starter Kit 650mah - Aspire
---
---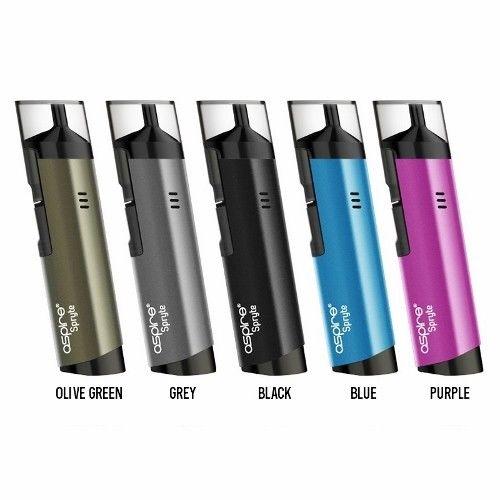 Send this to a friend
Aspire Spryte Starter Kit 650mah
Product details
The Aspire Spryte Starter Kit is a universal 650mAh starter kit that follows the Breeze 2 Kit. Spryte has an E-juice capacity of 3.5 ml and uses a BVC coil system. Powered by an internal 650 mAh battery, the Spryte is controlled by a single button and uses a constant output power of 12 watts.
Specifications:
Built-in 650mah battery
Constant output wattage: 12W
Single button operation
Drip tip plastic cap
Pod capacity: 3.5ml
Bottom-fill design 
Full adjustable airflow system
Utilizes the Aspire BVC coils
Micro USB charging port (1A max current)
Kit includes:
1 x Aspire Spryte System
1 x Aspire BVC 1.8ohm coil
1 x Aspire BVC NS 1.2ohm coil
1 x Silicone seal
2 x Extra o-rings
1 x Micro USB cable
Product reviews
Be the first to review this product.