Aspire Revvo Tank ARC 24mm Sub Ohm Tank 3.6ml
Aspire Revvo Tank ARC 24mm Sub Ohm Tank 3.6ml - Aspire
Aspire Revvo Tank ARC 24mm Sub Ohm Tank 3.6ml - Aspire
---
---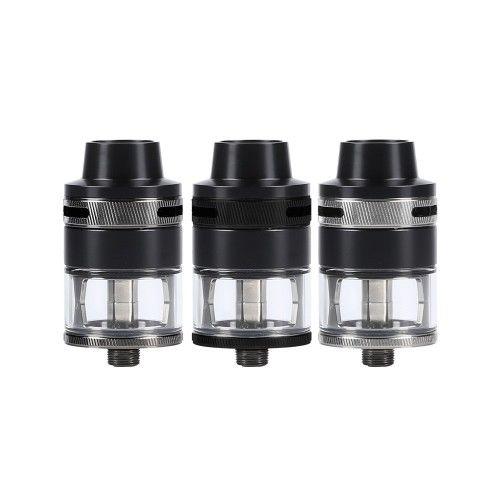 Send this to a friend
Aspire Revvo Tank ARC 24mm Sub Ohm Tank 3.6ml
Product details
The Aspire Revvo Tank is a revolutionary new tank that uses the Aspire Replaceable Radial Coil (ARC), which is located horizontally inside the tank, as in the furnace design, to increase surface area, which allows for increased flavoring and steam production. Revvo Tank has an innovative top-loading design that incorporates a spring-loaded loading tube located in the center of the tank. This steam tank is 24 mm in diameter and holds 3.6 ml of e-juice, which can also be replenished through a drop tip. In addition, the Revvo Tank uses a bifunctional cone-shaped screw to secure the coil to secure the ARC coil and prevent splitback.
Specifications:

24mm diameter
Top-fill design with drip tip fill capable
Spring-loaded fill tube
Tank capacity: 3.6ml
Utilizes the Aspire Radial Coil (ARC)

Replaceable stove top coil design
Resistance range: 0.10ohm- 0.16ohm
Wattage range: 50W-100W (Best: 80W-85W)

Bi-functional coil mounting screw
Triple adjustable top airflow holes
Proprietary drip cap
Gold-plated pin
Includes:
1 x Aspire Revvo Tank
2 x ARC Coils
1 x Extra glass tube
10 x O-rings
1 x Protective silicone cap
Product reviews
Be the first to review this product.