Gas Mods G.R.1 BF RDA Squonk Tank
Gas Mods G.R.1 BF RDA Squonk Tank - Gas Mods
Gas Mods G.R.1 BF RDA Squonk Tank - Gas Mods
---
---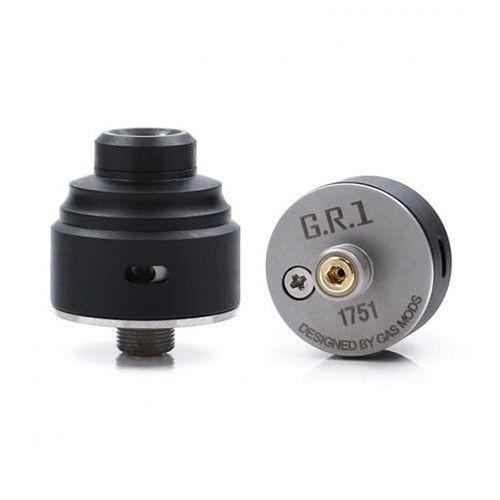 Send this to a friend
Gas Mods G.R.1 BF RDA Squonk Tank
Product details
The Gas Mods G.R.1 BF RDA is a compact bottom feed rebuildable dripping atomizer that features a single coil deck, adjustable replaceable airflow system and is squonk ready. The G.R.1 RDA includes two different air-hole size accessories to choose between 2mm x 2mm or 2mm x 5mm. The air holes produce the best flavor at 45 degrees.
Specifications:
22mm diameter
Dual post build deck
Single coil configuration
Two different kinds of airflow: 2mm x 2mm and 2mm x 5mm
Recommended airflow angle: 45 degrees
POM drip tip included
Comes with a bottom feed pin
Includes:
1 x Gas Mods G.R. 1 BF RDA
1 x Spare parts bag (screwdriver, o-rings, BF pin, screws)
Product reviews
Be the first to review this product.