iJoy Captain CA Coil for Captain Sub Ohm Tank and Captain S Tank 3pcs
iJoy Captain CA Coil for Captain Sub Ohm Tank and Captain S Tank 3pcs - iJoy
iJoy Captain CA Coil for Captain Sub Ohm Tank and Captain S Tank 3pcs - iJoy
---
---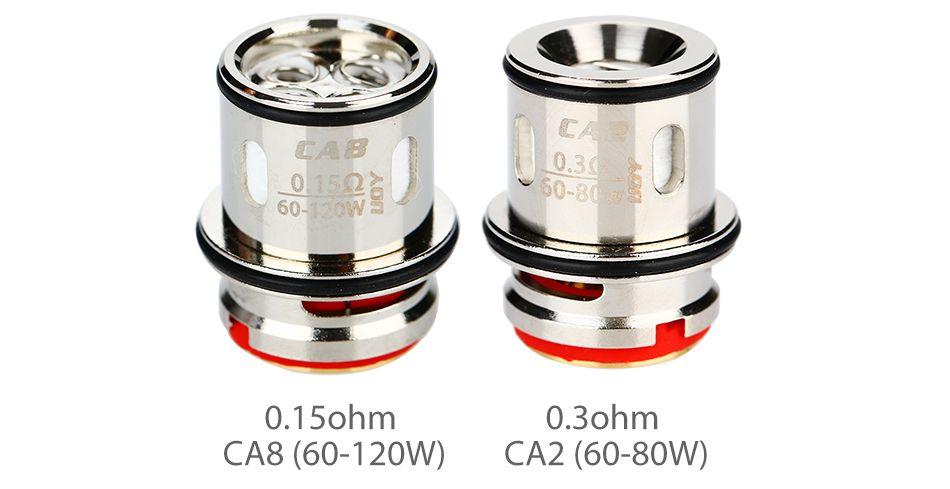 Send this to a friend
iJoy Captain CA Coil for Captain Sub Ohm Tank and Captain S Tank 3pcs
Product details
The IJOY CA coil is designed for the Captain Sub Ohm tank and the Captain S tank. The CA2 coil head consists of Cantal and two SS wires, producing a thicker vapor and finer flavor. The CA8 coil head consists of four dual combination coils, which increase the intake air flow and allow the e-juice to evaporate faster, creating a thick cloud of vapor. And the newly added CA3 is a 0.25 ohm coil supporting 60-100 watts of evaporation. They are designed for high VG e-juices. 
Recommended wattage range: 
0.3ohm CA2 (60-80W)
0.15ohm CA8 (60-120W)
0.25ohm CA3 (60-100W)
Quantity: 3pcs
Product reviews
Be the first to review this product.