LMS Limitless Pulse Pod Device Kit 380mAh Black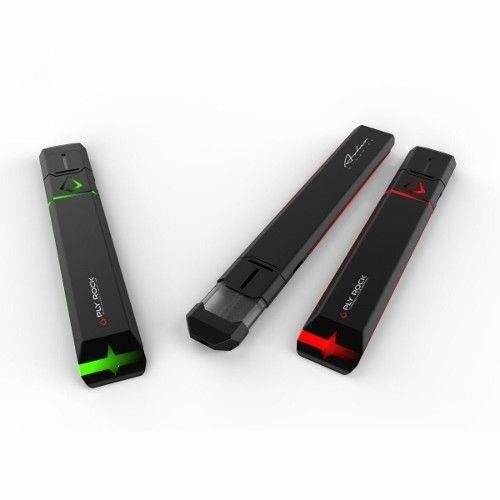 Huge Sale
Warehouse: New Jersey
Description:
The Limitless Mod Co and Pul Rocks Pulse Pod System is a robust and versatile ultraportable pod system with an intuitive reusable pod system that lets you use your favorite juices. Designed to be slim, compact and easy to transport, Limitless Pulse features sharp angular faces and great, striking visual appeal.
Laser engraving is organically integrated in both the front and rear of the case. Inside the case, a 380 mAh battery that delivers 8 watts of energy is charged via a micro USB port installed on the side.
The Pulse is activated and used via a draw activated firing mechanism, providing streamlined and intuitive use.
LED accenting running down the sides, base, and front are controlled via a triangular switch that cycles color as well as turns the Pulse on and off. The Pulse Pod System is a refillable system that holds a maximum of 2 milliliters of juice (sold separately) that allows users the extremely convenient option of refilling your pod as needed.
A robust system that offers an easily refillable pod system alongside striking LED accenting, the Limitless Mod Co and Ply Rock's Pulse Refillable Pod System is perfect for users looking for ultra compact systems that they are able to fill with their own juices.
Product Features:
All in One System Draw Activated
Firing Refillable Pulse Pod System 2ml Capacity
Proprietary Connection Plug and Play Connection Gold Plated Proprietary Connection Pod
Acts as Tip LED Accenting Multicolor
Button Controlled 380mAh Built In Battery
LED Battery Life Indicator
USB Charge Port
1A Maximum Charging Rate 8 Watt
Output Modern and Aggressive Design
Product Includes: 
1 x LMC Ply Rock Pulse Pod System 
2 x Prefilled BO One Caps 
1 x USB Charging Dock
Earn
4
points with this purchase
Add to WishList
Earn points
The item has been added to your Shopping Cart