Smok Stick AIO Coils 5pcs
Smok Stick AIO Coils 5pcs
---
---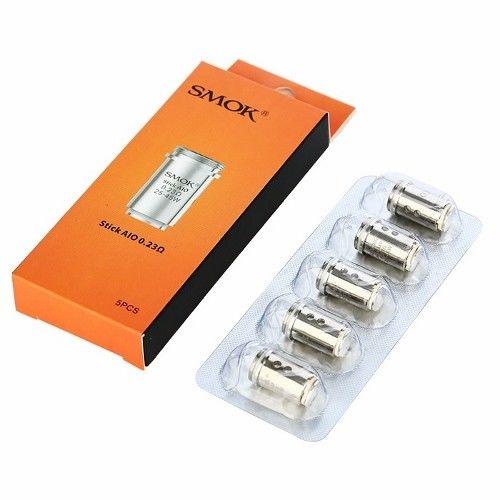 Send this to a friend
Smok Stick AIO Coils 5pcs
Product details
5pcs per pack
The Smok Stick AIO Coils are 0.23ohm tank heads that were made for massive cloud and flavor production. These coils are a vertical style dual coil design with four improved and balanced juice wicking holes.
Recommended wattage range:
0.23ohm ~ 25W-45W
Product reviews
Be the first to review this product.