Smok TFV12 V12-T14 Coils 0.12ohm 3pcs
Smok TFV12 V12-T14 Coils 0.12ohm 3pcs - SMOK
Smok TFV12 V12-T14 Coils 0.12ohm 3pcs - SMOK
---
---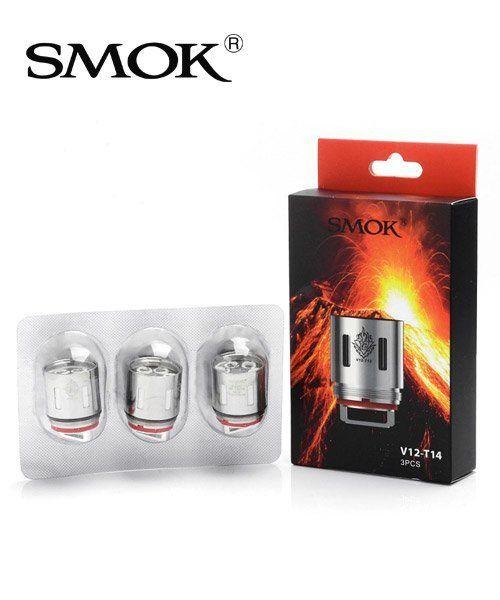 Send this to a friend
Smok TFV12 V12-T14 Coils 0.12ohm 3pcs
Product details
The Smok V12-T14 Coil for the TFv12 Cloud Beast King Tank is a 0.12ohm head with 14 coils. 
Main Feature:
1. 0.12ohm Fourteen Coils
2. Bring massive cloud
3. 80-350W / Best: 120-200W
Recommended wattage range:
0.12ohm: 80W-350W (Best: 120W-200W)
What's in the box:
3pcs Authentic SMOK TFV12 V12-T14 Coils 0.12ohm
Product reviews
Be the first to review this product.