SMPO Replacement Pods Nic Salt 2pcs
SMPO Replacement Pods Nic Salt 2pcs - SMPO
SMPO Replacement Pods Nic Salt 2pcs - SMPO
---
---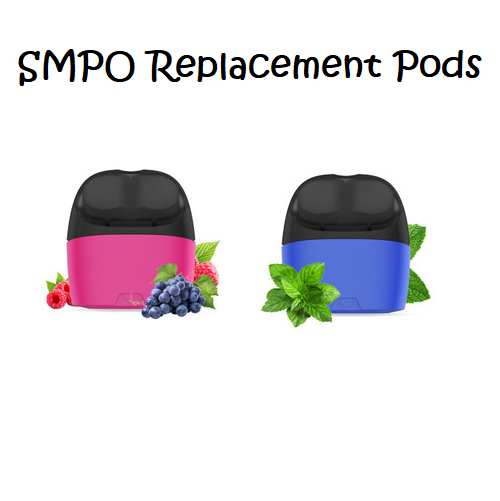 Send this to a friend
SMPO Replacement Pods Nic Salt 2pcs
Product details
2pcs per pack
Vaporesso Nex Labs Limited supplies replacement capsules for the SMPO Starter Kit. SMPO PODS has the E-juice nicotine salt formula to create a unique flavor profile along with experience similar to traditional cigarettes in all resins. SMPO Nic Salt E-juice is manufactured in the USA, and PODs use magnetic coupling between the device and POD. SMPO PODs come in three delicious flavors: full fruit, classic tobacco and menthol. 
Each SMPO capsule contains 1.8 ml with 5% nicotine by weight, which roughly corresponds to 2 packs of cigarettes or 400 puffs
Specifications:
Pod capacity: 1.8ml 5% (50mg)
Magnetic connection to battery
Contoured and ultra comfortable mouthpiece
Each pod is approximately equivalent to 400 puffs.
Content:
1 x pack of SMPO POD (each pack contains 2 capsules to your taste)
Product reviews
Be the first to review this product.