VapeDynamics CORA Concentrate Pen Full Kit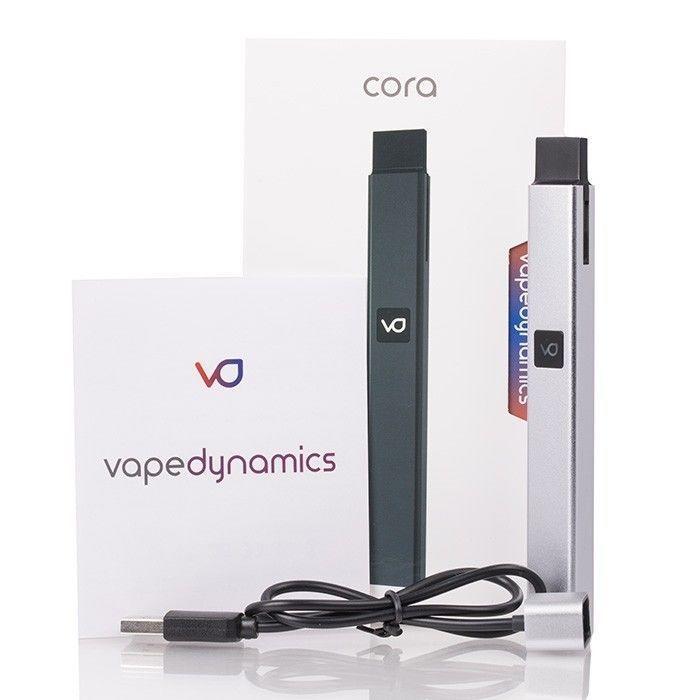 Send this to a friend
VapeDynamics CORA Concentrate Pen Full Kit
Product details
The Cora Vaporizer by VapeDynamics is a sleek semi-closed system with magnetic ceramic coil pod that allows you the freedom to enjoy your favorite e-liquid or concentrate. This all-in-one vaping device is powered by a built-in 500mah battery constructed with zinc alloy, aluminum, alloy, and carbon fiber, and is 22mm in diameter. The Cora pod holds 1.0ml of e-liquid and has a 1.4ohm ceramic coil. These coil pods easily snaps into place with its v-smart snap-on magnets, making it easy when on-the-go.
Specifications:
Built-in 500mah battery
Constructed with Zinc alloy, aluminum alloy, and carbon fiber
Thread-less magnetic pod system
Pod capacity: 1.0ml
22mm diameter
Bottom re-fill
Ceramic 1.4ohm coil
Includes:
1 x Cora Vaporizer
1 x Cora pod
1 x Magnetic USB cable
1 x Silicone dropper joint
Product reviews
1 review
Very easy to use. This is the best portable vape I have used to date. This ecig can vape e-juice and oils.