Bang XL Disposable 6% 600 Puffs 10 Pack Per Box Wholesale
Bang XL Disposable 6% 600 Puffs 10 Pack Per Box Wholesale - Bang
Bang XL Disposable 6% 600 Puffs 10 Pack Per Box Wholesale - Bang
---
---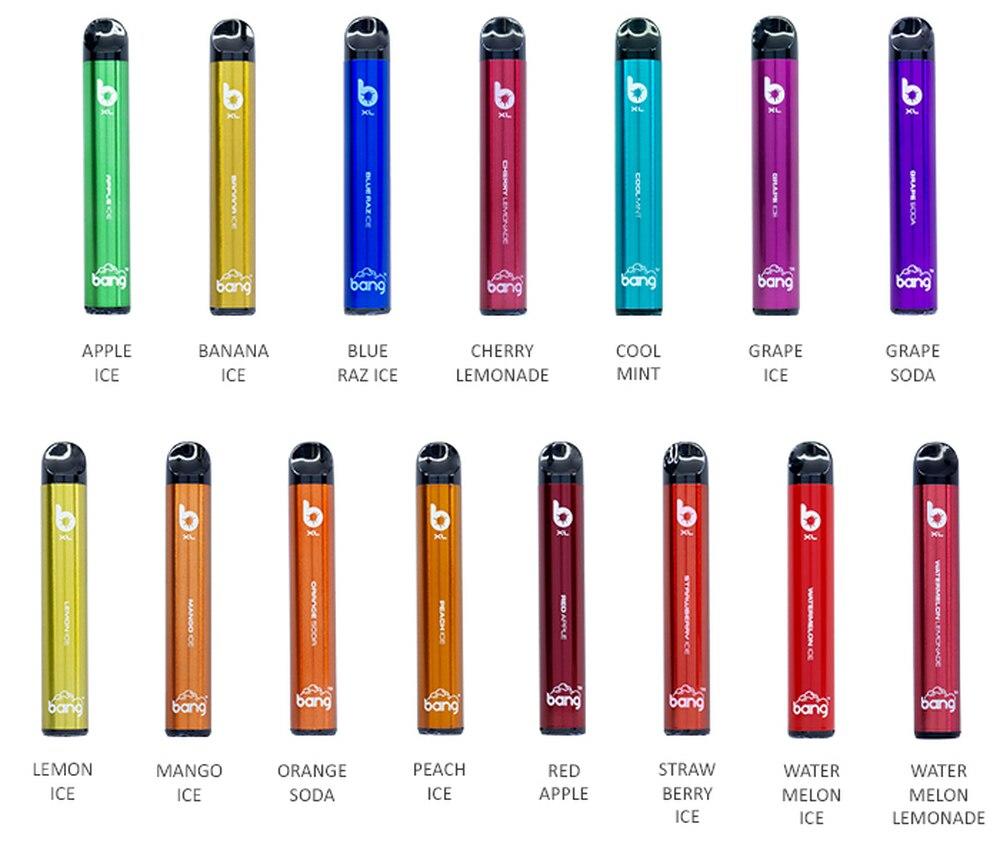 Send this to a friend
Bang XL Disposable 6% 600 Puffs 10 Pack Per Box Wholesale
Product details
The Bang XL Disposable Vape Device contains 2.0ml of pre-filled 6% Nicotine Salt E-Juice and does not require refilling, recharging or maintenance. internal battery 450mAh for up to 600 Puffs.
Features:
6% Nicotine
E-juice 2.0mL
600 Puffs Per Device
Flavors:
Apple Ice
Banana Ice
Blueberry Ice
Grape Ice
Lemon Ice
Lychee Ice
Mango Ice
Melon Ice
Orange Soda
Peach Ice
Strawberry Ice
Watermelon Ice
Blue Raz Ice
Cherry Lemonade
Cool Mint
Grape Soda
Red Apple
Watermelon
Gummy Bear
Very Berry
Watermelon Lemonade
Product reviews
Be the first to review this product.