Big Bar Duo Disposable 5% 2200 Puffs 10 Pack Wholesale
Big Bar Duo Disposable 5% 2200 Puffs 10 Pack Wholesale - Big Bar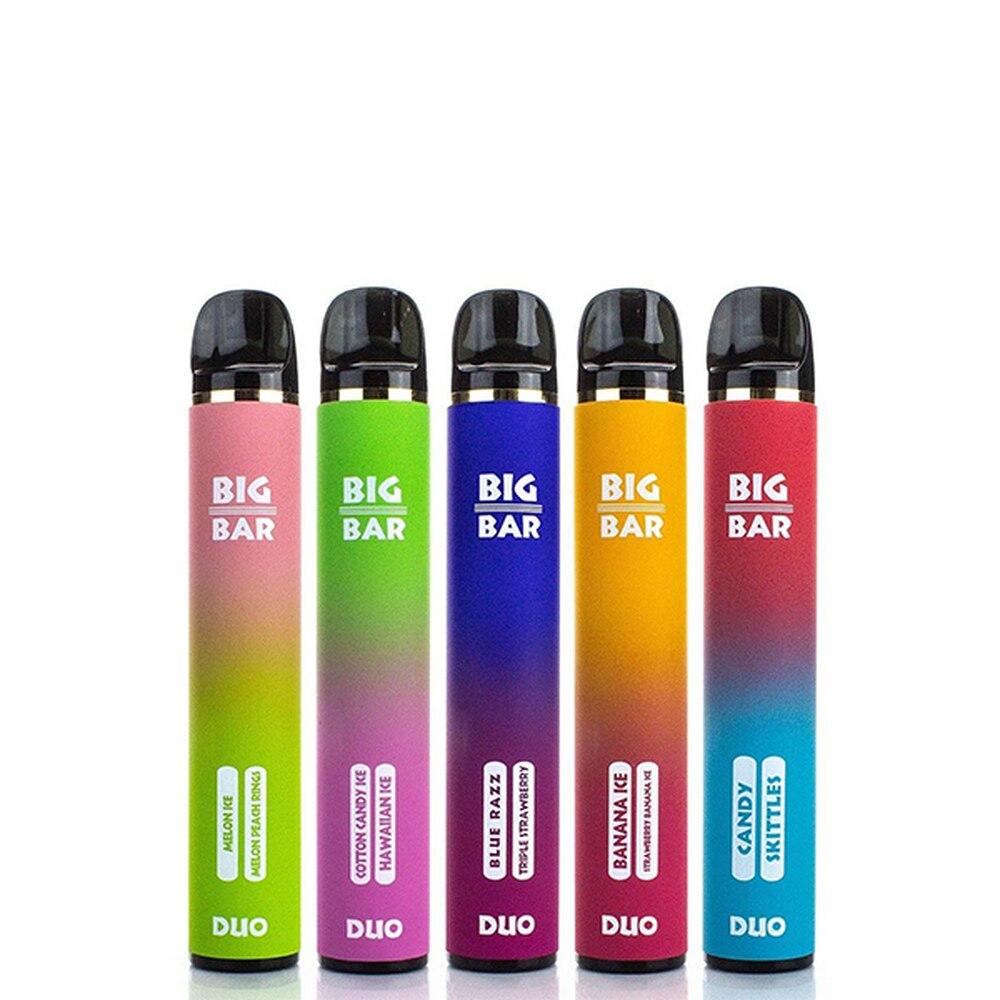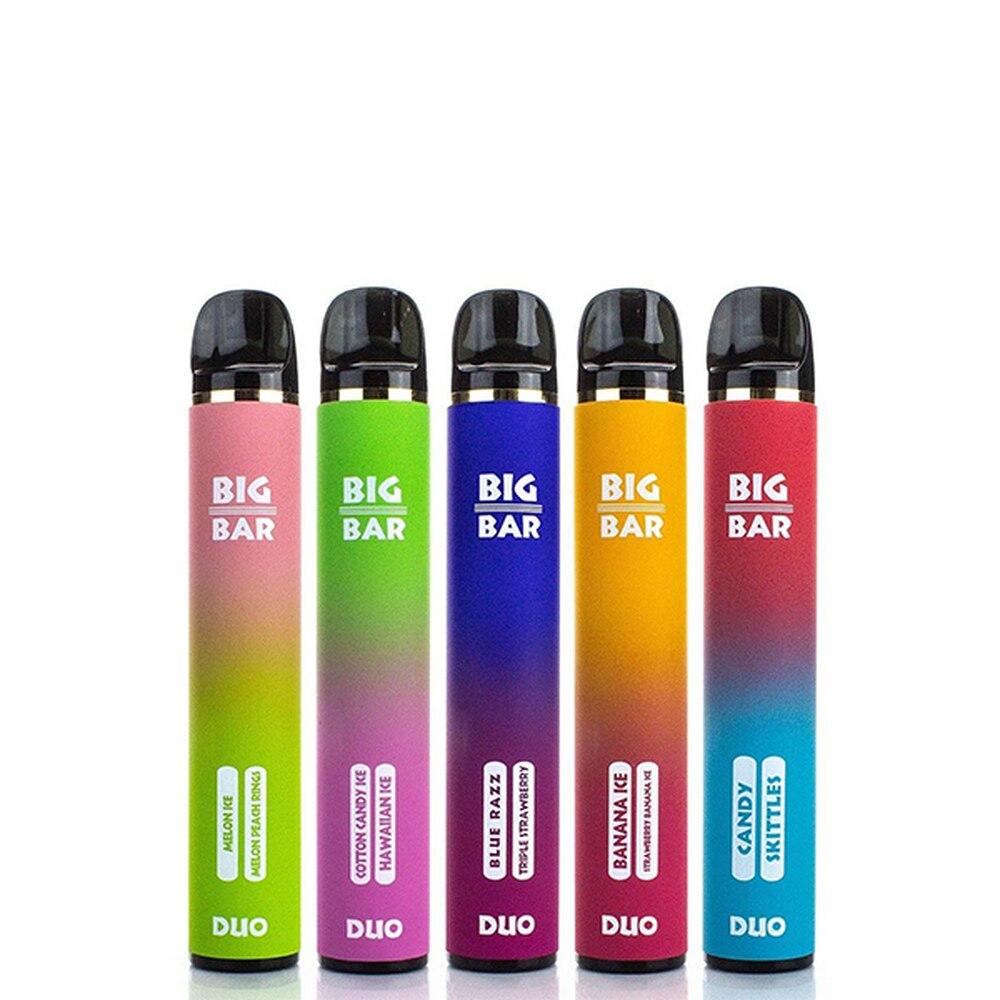 Big Bar Duo Disposable 5% 2200 Puffs 10 Pack Wholesale - Big Bar
---
---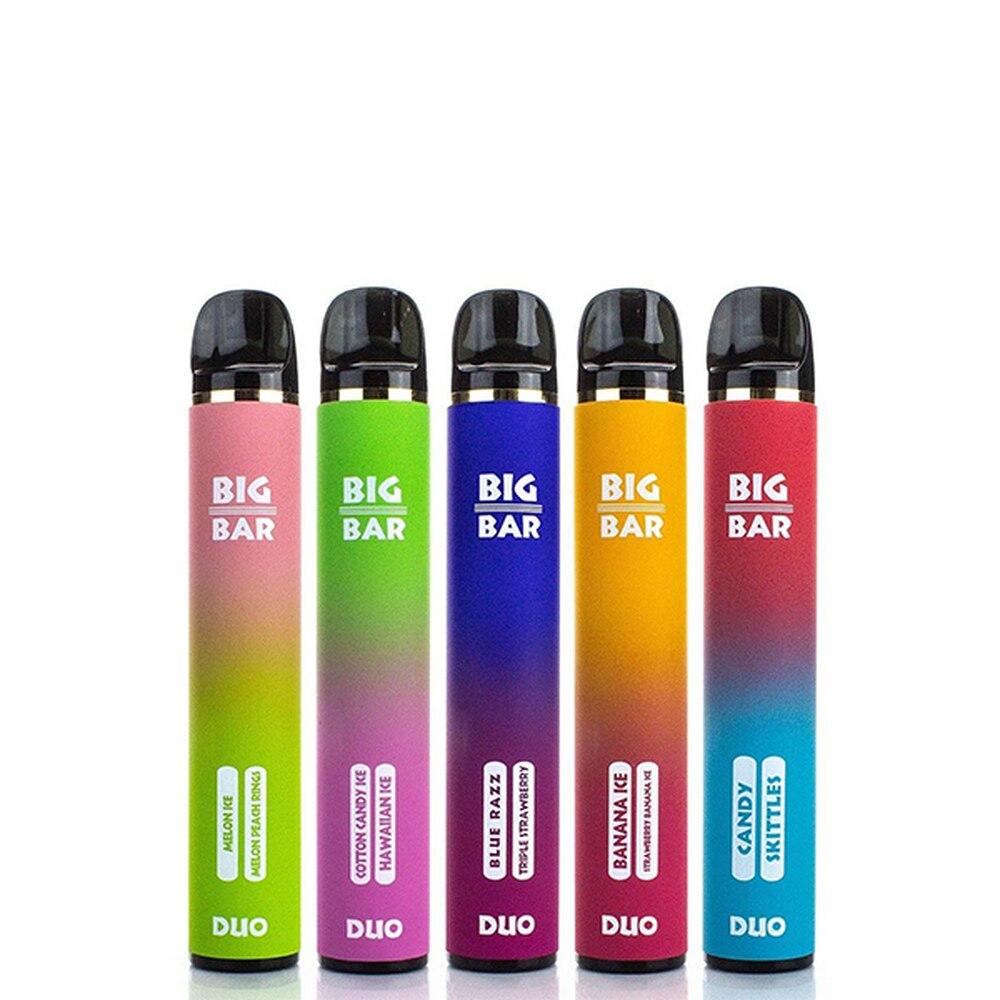 Send this to a friend
Big Bar Duo Disposable 5% 2200 Puffs 10 Pack Wholesale
Product details
You have never seen anything like it before! Introducing Big Bar Duo. Big Bars just got crazier with their disposable items. Instead of using just one flavors, you now have a choice: use two flavors in one package! With a 1100mAh battery, you can get over 2200 puffs from one vape!
The disposable Big Bar Duo is two different flavors in one device. Choose your taste with the switch.
Flavors:
Banana Ice + Strawberry Banana
Blue Razz + Triple Strawberry
Cotton Candy Ice + Hawaiian Ice
Melon Ice + Melon Peach Rings
Peach Ice + Lush Ice
Skittles + Candy
Features:
6.5mL of e-juices
2-in-1 Flavor Device
2200 Puffs Per Device (1100 Per Flavor)
5% Nicotine
1100mAh battery
Product reviews
1 review
I really like the double favors very impressive idea!