BLVK Unicorn UniCig Disposable 5% 300 Puffs 5 Pack Wholesale
BLVK Unicorn UniCig Disposable 5% 300 Puffs 5 Pack Wholesale - BLVK Unicorn
BLVK Unicorn UniCig Disposable 5% 300 Puffs 5 Pack Wholesale - BLVK Unicorn
---
---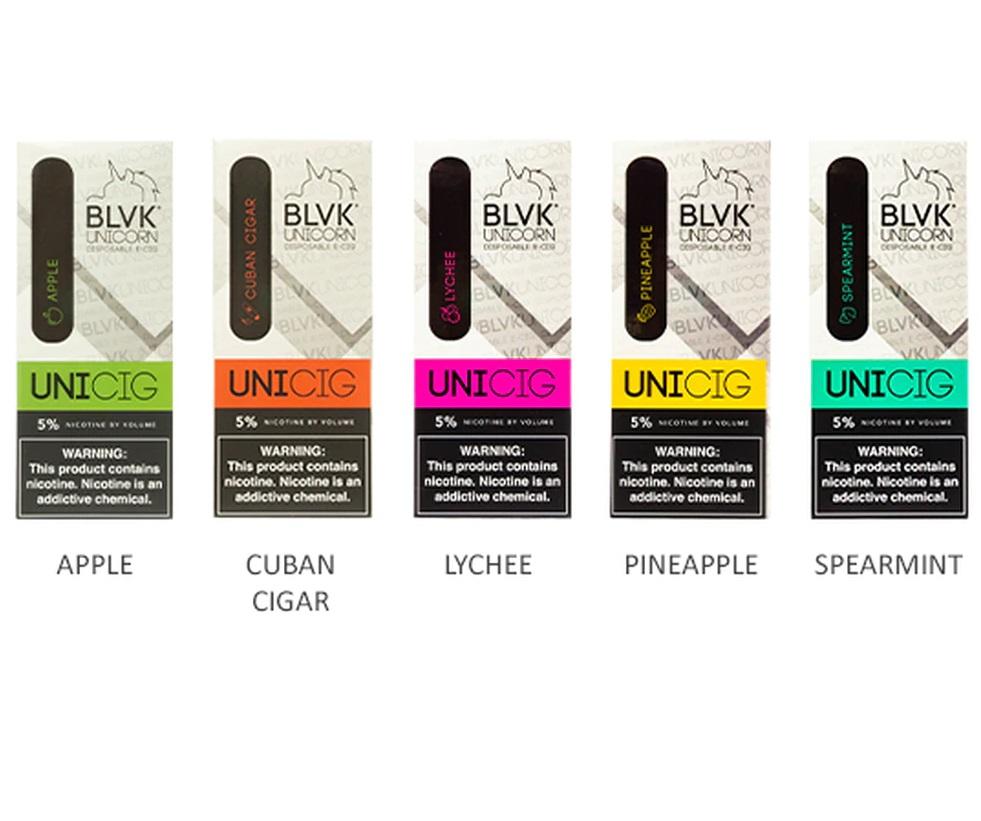 Send this to a friend
BLVK Unicorn UniCig Disposable 5% 300 Puffs 5 Pack Wholesale
Product details
The good thing about the disposable vape is that you don't have to worry about charging it and refueling e-juice. BLVK Unicorn UniCig Disposable 5% is currently offered in five delicious flavors - apple, pineapple, lychee, Cuban cigar and mint. There is something for every palette.
The sleek design of BLVK Unicorn UniCig Disposable 5% makes vaping easy on any dance floor and invisible to those who are not so open in their habit. BLVK UniCig Disposable 5% fits in the palm of your hand and can be easily hidden if needed.
Flavors:
Apple
Cuban Cigar
Lychee
Pineapple
Spearmint
Features:
5 Disposables Per Pack
Available Nicotine 5%
300 Puffs per device
Product reviews
Be the first to review this product.