Bmor Selva Disposable 5% 2000 puffs 10 Pack Per Box Wholesale
Bmor Selva Disposable 5% 2000 puffs 10 Pack Per Box Wholesale - BMOR
Bmor Selva Disposable 5% 2000 puffs 10 Pack Per Box Wholesale - BMOR
---
---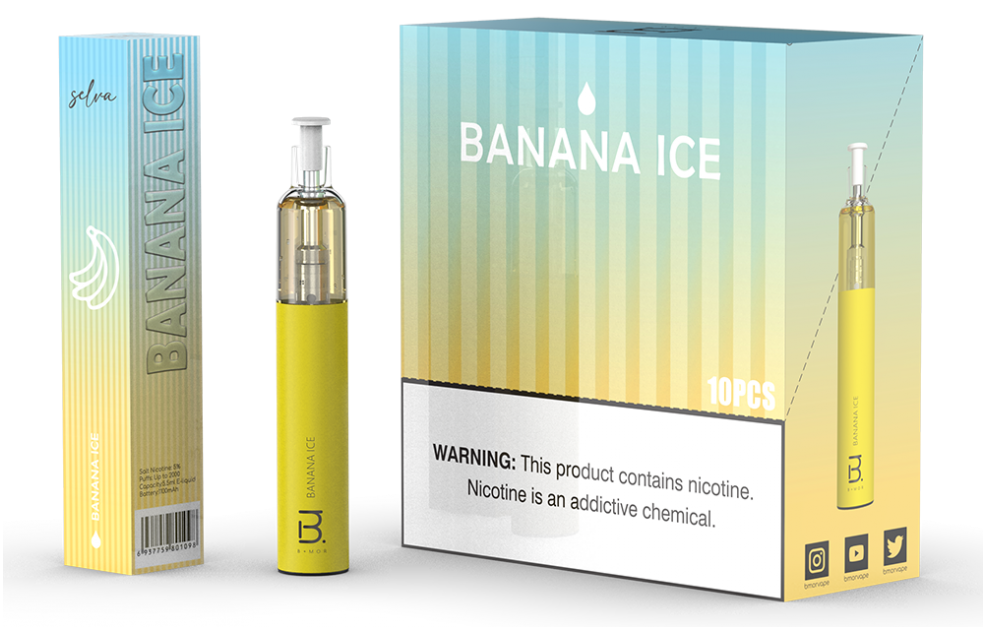 Send this to a friend
Bmor Selva Disposable 5% 2000 puffs 10 Pack Per Box Wholesale
Product details
Each Bmor Selva Disposable 5% 2000 puffs contains 5.5ml e-juice with 1100mAh battery to keep the device running up to 2000 puffs. On average, the vape will last up to 15-20 days. This device has two special functions, a push and release function and an oil masking function, which keeps the e-juice fresh throughout the day and enhances the flavor.
Flavors:
Mango Ice
Grape
Strawberry
Blueberry Raspberry
Banana Ice
Strawberry Milkshake
Menthol
Watermelon Ice
Fantasy Jungle
Peach Ice
Product reviews
Be the first to review this product.