Aspire BVC Spryte Coils 5pcs
Aspire BVC Spryte Coils 5pcs - Aspire
Aspire BVC Spryte Coils 5pcs - Aspire
---
---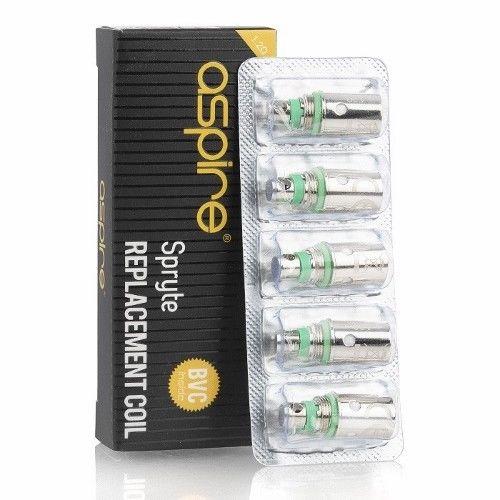 Send this to a friend
Aspire BVC Spryte Coils 5pcs
Product details
5pcs per pack
The Aspire BVC Spryte Coil is the replacement coil for the Aspire Spryte. It is also compatible with all tanks/clearomizers that utilize the original Aspire BVC Coil. The Spryte BVC Coil is a single vertical coil that has the ability to handle high wattages without a dry hit. 
Compatible with:
Aspire Spryte
Aspire K1
Aspire CE5 (-S) BDC
Aspire Maxi BDC
Aspire Mini Vivi Nova (-S) BDC
Aspire Vivi Nova (-S) BDC
Anyvape Davide-S BDC
Product reviews
Be the first to review this product.