Cali Bars x Juice Head Disposable 2% Box of 10 Packs Bulk Wholesale
Cali Bars x Juice Head Disposable 2% Box of 10 Packs Bulk Wholesale - Cali Bars
Cali Bars x Juice Head Disposable 2% Box of 10 Packs Bulk Wholesale - Cali Bars
---
---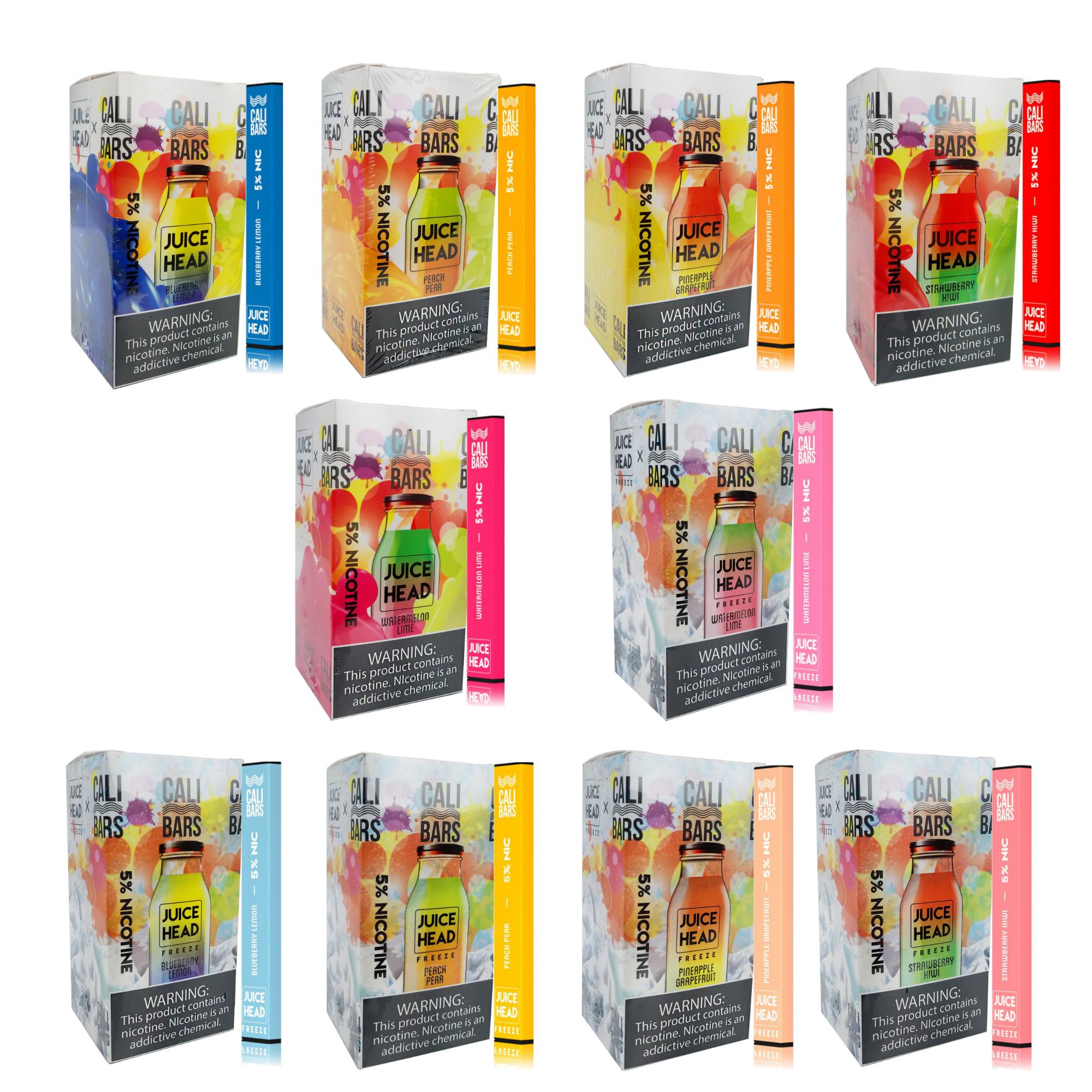 Send this to a friend
Cali Bars x Juice Head Disposable 2% Box of 10 Packs Bulk Wholesale
Product details
Disposable Cali Bar x Juice Head 2% do not require maintenance, charging or replenishment. Each Cali Bar bar is pre-filled with 1.3 ml salt nickel and has a 380 mAh pre-charged battery. Approximately 300+ puffs per bar, equivalent to 1 pack of cigarettes.
Original Flavors:
Blueberry Lemon
Peach Pear
Pineapple Grapefruit
Strawberry Kiwi
Watermelon Lime
Menthol:
Freeze Blueberry Lemon
Freeze Peach Pear
Freeze Pineapple Grapefruit
Freeze Strawberry Kiwi
Freeze Watermelon Lime
10 packs per box
Product reviews
Be the first to review this product.