California Grown Collection 30ml VG/PG 50/50 Salt Nic E-juice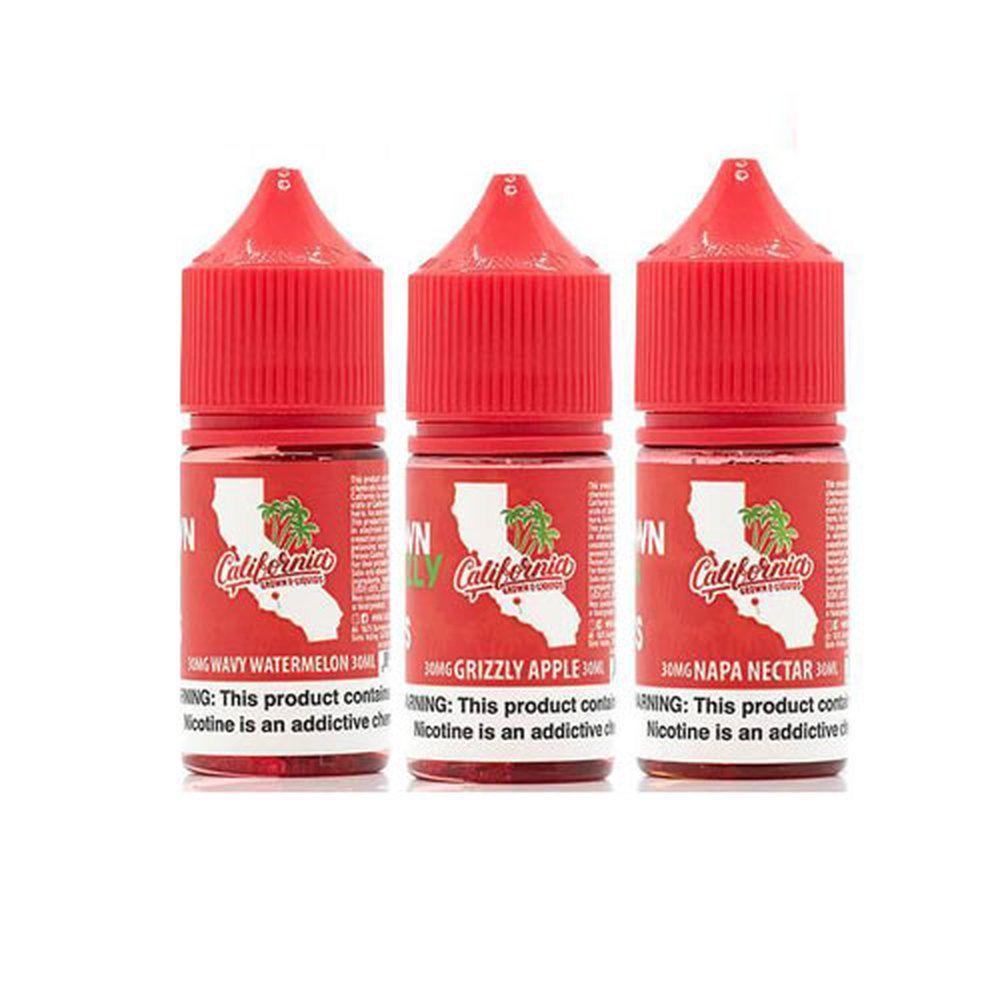 Sale
Warehouse: New Jersey
Description:
California Grown Collection 30ml Salt Nic Vape Juice
Specification:
VG/PG: 50/50
Nicotine Level: 30MG, 50MG
Bottle Size: 30ML
Flavors:
Grizzly Apple: A sweet and sour mixture of tart granny smith apple mixed together with sweet fuji apple.
Napa Nectar: The exotic taste of tropical mango in vapor juice form.
Wavy Watermelon: A sweet mix of juicy watermelon candy flavors.
Earn
3.5
points with this purchase
Add to WishList
Earn points
The item has been added to your Shopping Cart