California Grown Collection 60ml VG/PG 60/40 E-juice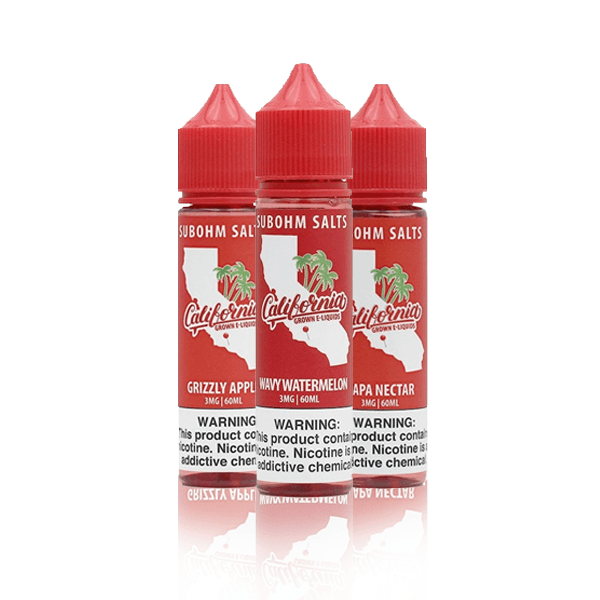 Sale
Warehouse: New Jersey
Description:
California Grown Collection 60ml Vape Juice
VG/PG: 60/40
Nicotine Level: 0MG, 3MG, 6MG, 12MG, 18MG
Bottle Size: 60ML
Flavors:
Grizzly Apple: A sweet taste of crisp apple flavors. Notes of sour granny smith apples and sweet fuji apples. 
Napa Nectar: A pure and indulgent taste of sweet tropical mango puree.  
Wavy Watermelon: The delicious taste of juicy watermelon flavor mixed with notes of sweet candy aftertaste.
Earn
3.75
points with this purchase
Add to WishList
Earn points
The item has been added to your Shopping Cart