California Grown Collection 60ml VG/PG 60/40 E-juice
California Grown Collection 60ml VG/PG 60/40 E-juice - Grown Collection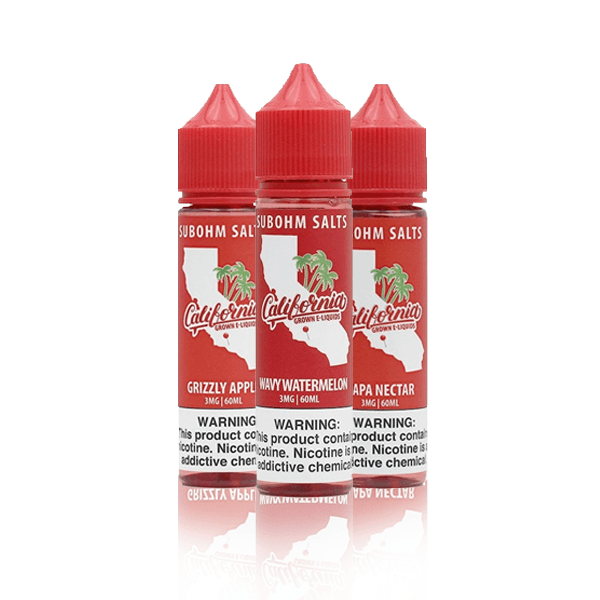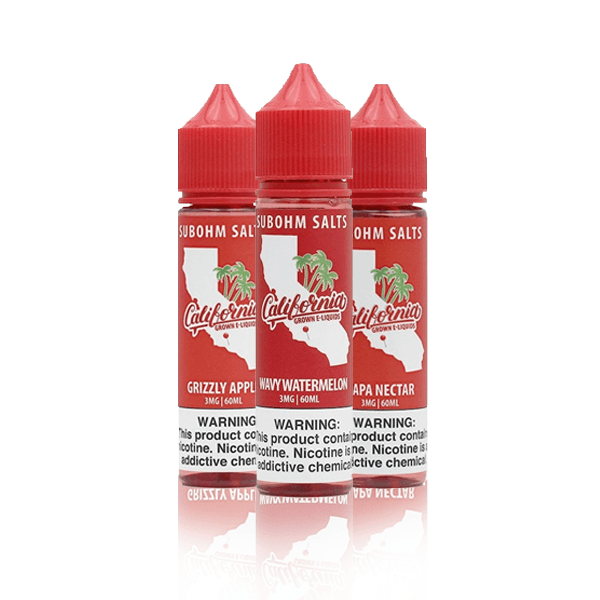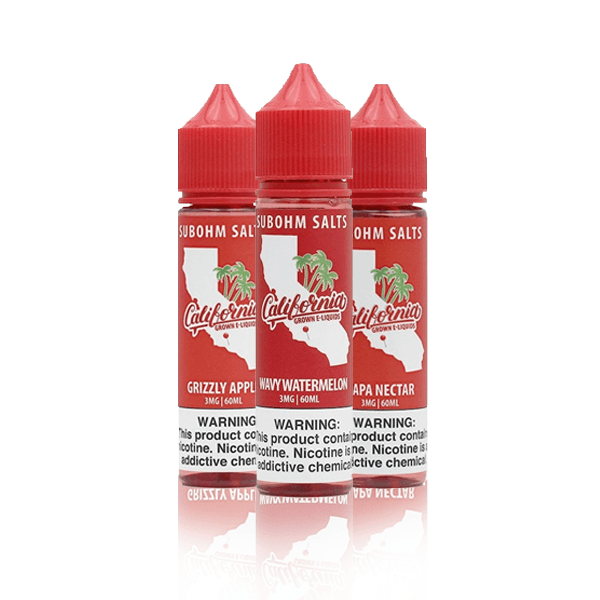 Send this to a friend
California Grown Collection 60ml VG/PG 60/40 E-juice
Product details
California Grown Collection 60ml Vape Juice
VG/PG: 60/40
Nicotine Level: 0MG, 3MG, 6MG, 12MG, 18MG
Bottle Size: 60ML
Flavors:
Grizzly Apple: A sweet taste of crisp apple flavors. Notes of sour granny smith apples and sweet fuji apples. 
Napa Nectar: A pure and indulgent taste of sweet tropical mango puree.  
Wavy Watermelon: The delicious taste of juicy watermelon flavor mixed with notes of sweet candy aftertaste.
Product reviews
Be the first to review this product.