Dinner Lady Disposable Bar 300 Puffs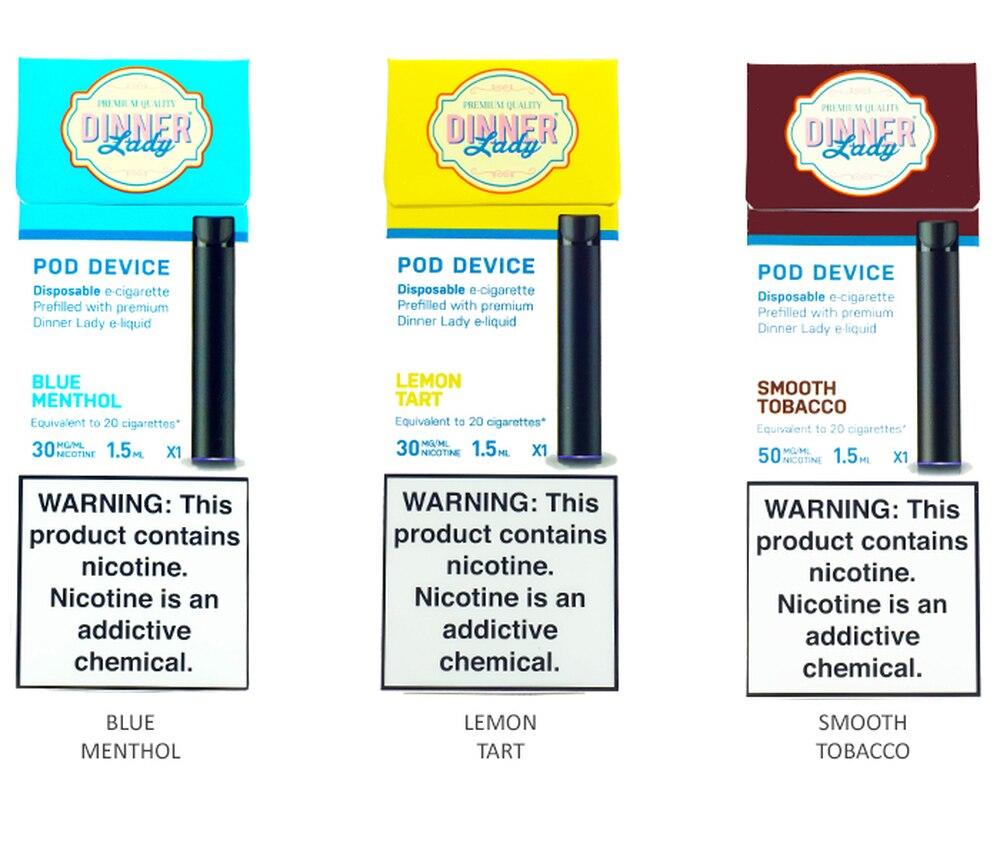 Send this to a friend
Dinner Lady Disposable Bar 300 Puffs
Product details
Introducing Dinner Lady's new disposable rod system, this fully disposable AIO device is powered by a 300mAh battery and uses a 2.0ohm coil. This device has a pre-filled 1.5ml pod containing 30mg or 50mg of nicotine salt e-juice, which is available in three different flavors: blue menthol, lemon tart, and smooth tobacco. Ideal for on-the-go vaping, this slim profile kit is designed for users of all backgrounds. Because it is a disposable system, it is incredibly easy to use with a simple inhale activation system and is maintenance free, so you can start vaping right away.
Lemon Tart
Blue Menthol
Smooth Tobacco
Features:
2.0ohm Resistance Coil
1.5mL E-juice
300mAh Battery
30mg or 50mg Nicotine
300 Puffs per device
Product reviews
Be the first to review this product.