DJI Disposable 5% 1500 Puffs 10 Pack Per Box Wholesale
DJI Disposable 5% 1500 Puffs 10 Pack Per Box Wholesale - DJI
DJI Disposable 5% 1500 Puffs 10 Pack Per Box Wholesale - DJI
---
---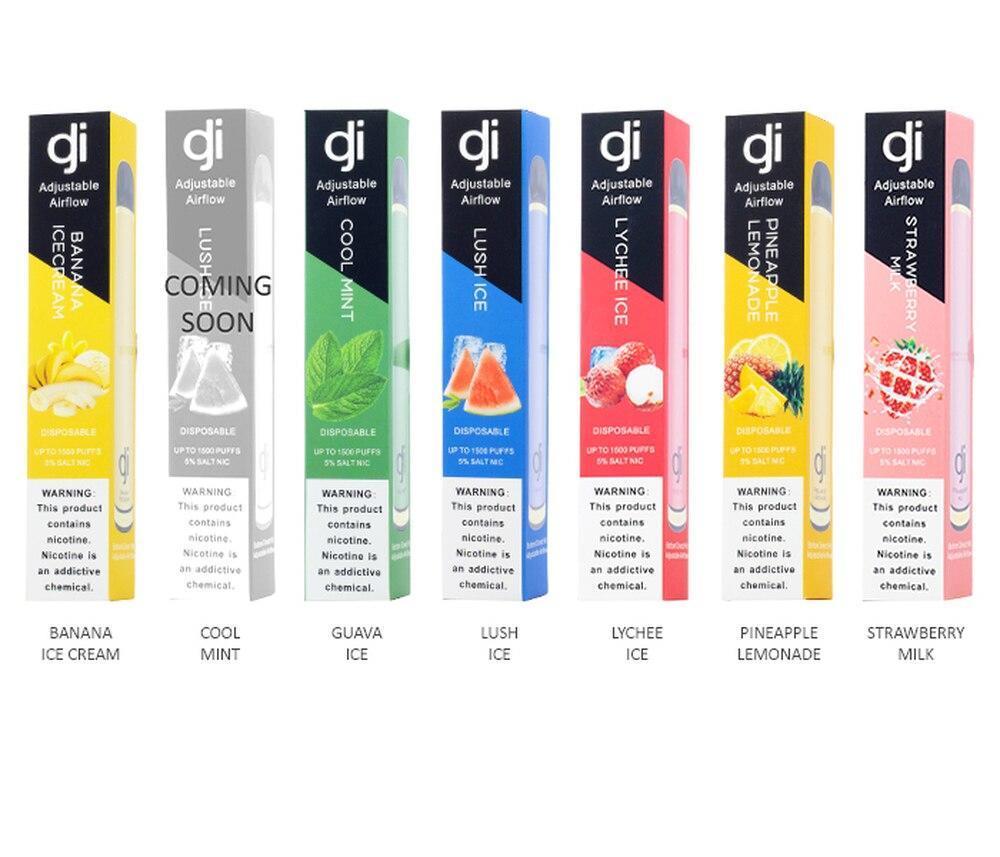 Send this to a friend
DJI Disposable 5% 1500 Puffs 10 Pack Per Box Wholesale
Product details
The DJI Disposable 5% 10 Pack Wholesale is a new 1500 puff disposable device. Has a built-in and pre-charged high capacity battery. DJI Disposable is filled with 5% nic salt e-juice. Supplied in a pack of 10. Sold at a wholesale price.
Flavors:
Banana Ice Cream
Cool Mint
Guava Ice
Lush Ice
Lychee Ice
Pineapple Lemonade
Strawberry Milk
Features:
5% Nicotine
1500 Puffs Per Device
Adjustable Airflow
Product reviews
Be the first to review this product.