EZZY Super Disposable 5% 800 Puffs | 10 Pack Per Box | Wholesale
EZZY Super Disposable 5% 800 Puffs | 10 Pack Per Box | Wholesale - Ezzy
EZZY Super Disposable 5% 800 Puffs | 10 Pack Per Box | Wholesale - Ezzy
---
---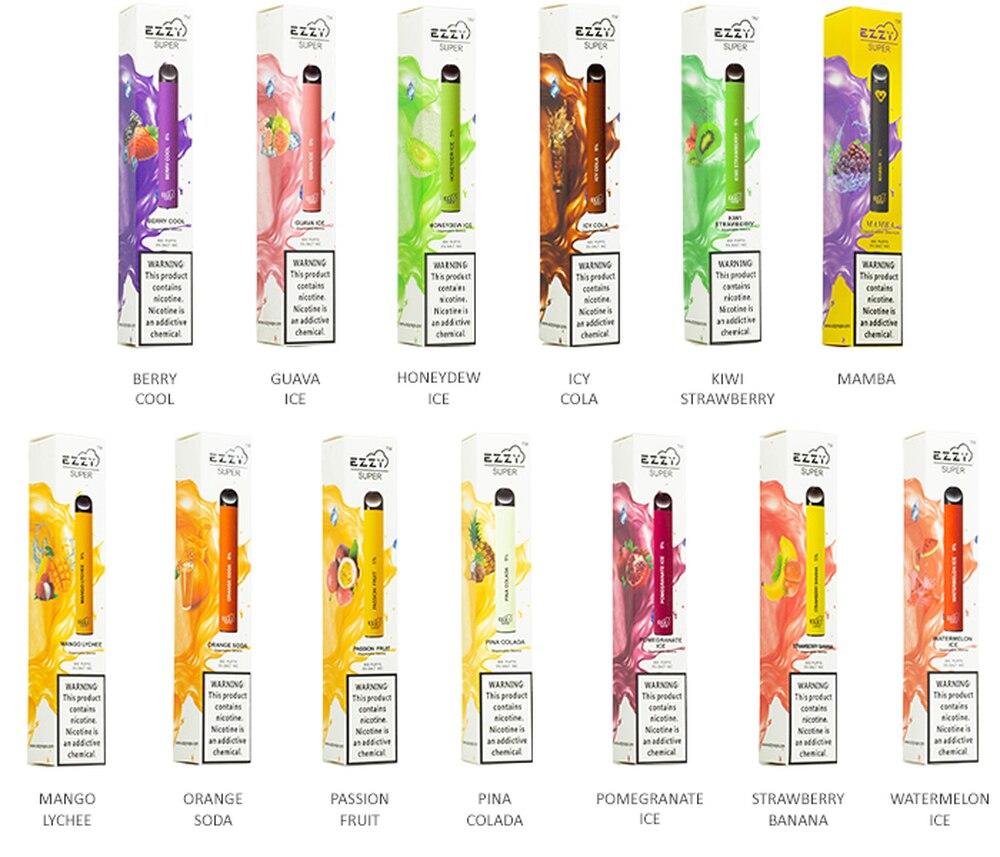 Send this to a friend
EZZY Super Disposable 5% 800 Puffs | 10 Pack Per Box | Wholesale
Product details
Ezzy introduces a new line Super Disposable Vape, more powerful bars with a built-in 550mAh battery capable of producing up to 800 puffs. The capacity of the filled with nic salt e-juice is 3.2mL. Everyone's favorite flavors from Ezzy are still in use.
Features:
3.2mL Of E-juice
5% Nicotine
800 Puffs
Built-in 550mAh Battery
Flavors:
Berry Cool
Guava Ice
Honeydew Ice
Mango Lychee
Icy Cola
Orange Soda
Pina Colada
Watermelon Ice
Kiwi Strawberry
Mamba
Pomegranate Ice
Strawberry Banana
Passion Fruit
Product reviews
Be the first to review this product.