Ezzy Vstick Disposable 5% 500 Puffs 10 Pack Per Box
Ezzy Vstick Disposable 5% 500 Puffs 10 Pack Per Box - Ezzy
Ezzy Vstick Disposable 5% 500 Puffs 10 Pack Per Box - Ezzy
---
---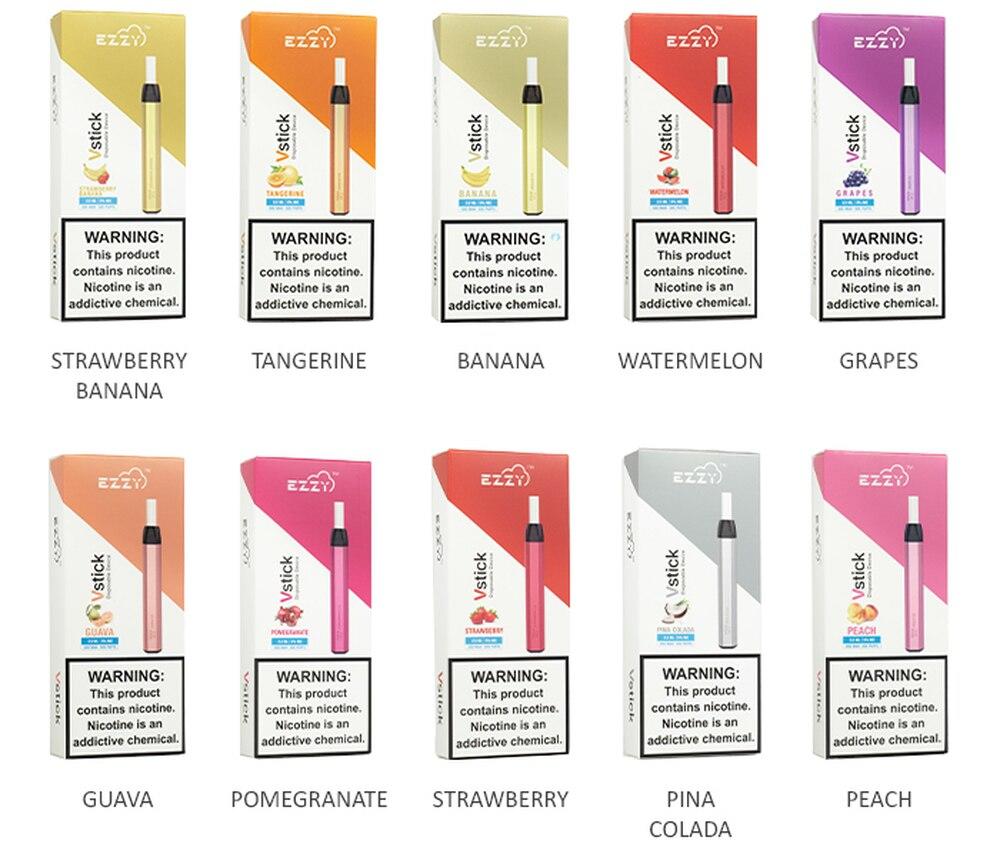 Send this to a friend
Ezzy Vstick Disposable 5% 500 Puffs 10 Pack Per Box
Product details
The Ezzy Vstick Disposable 5% device offers users a unique vaping experience with its detachable filter system, designated by taste tasters. It also serves as a spit-out filter and simulates the feel of a cigarette and is a great option for those looking to quit smoking. The disposable device does not require the supplied filters to operate and does not interfere with steam generation.
Flavors:
Banana Ice
Grape Ice
Guava Ice
Peach Ice
Pina Colada
Pomegranate Ice
Strawberry Banana
Strawberry Ice
Tangerine Ice
Watermelon Ice
Features:
2.5mL Of E-juice
500mAh Battery
500 Puffs
Removable Vape Filter
Product reviews
Be the first to review this product.