GeekVape Aegis Boost Coils 5pcs MTL and DL B Series
GeekVape Aegis Boost Coils 5pcs MTL and DL B Series - GeekVape
GeekVape Aegis Boost Coils 5pcs MTL and DL B Series - GeekVape
---
---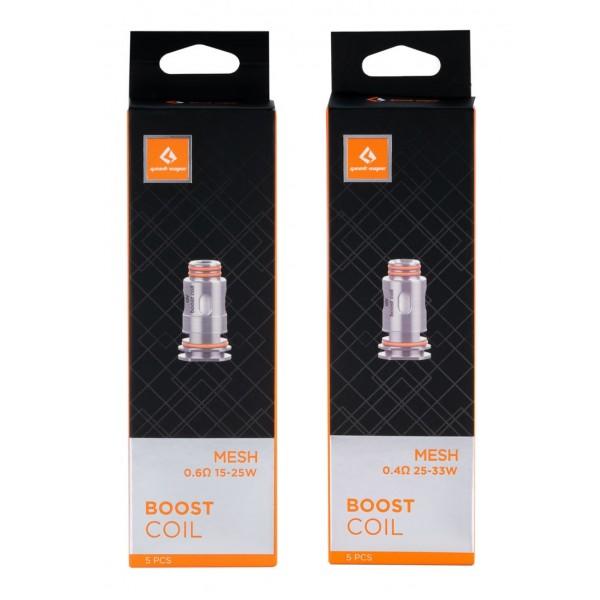 Send this to a friend
GeekVape Aegis Boost Coils 5pcs MTL and DL B Series
Product details
The Geekvape Aegis Boost Coil is a KA1 mesh coils specially designed for MTL and DL vapor. This coil has two resistances: 0.4 ohms and 0.6 ohms.
Resistance options:
0.4ohm: 25W-33W Made for DL
0.6ohm: 15W-25W Made for MTL
5pcs per pack
Product reviews
Be the first to review this product.