Hitt Maxx Disposable 5% 1500 Puffs 10 Pack Per Box Wholesale
Hitt Maxx Disposable 5% 1500 Puffs 10 Pack Per Box Wholesale - HittVape
Hitt Maxx Disposable 5% 1500 Puffs 10 Pack Per Box Wholesale - HittVape
---
---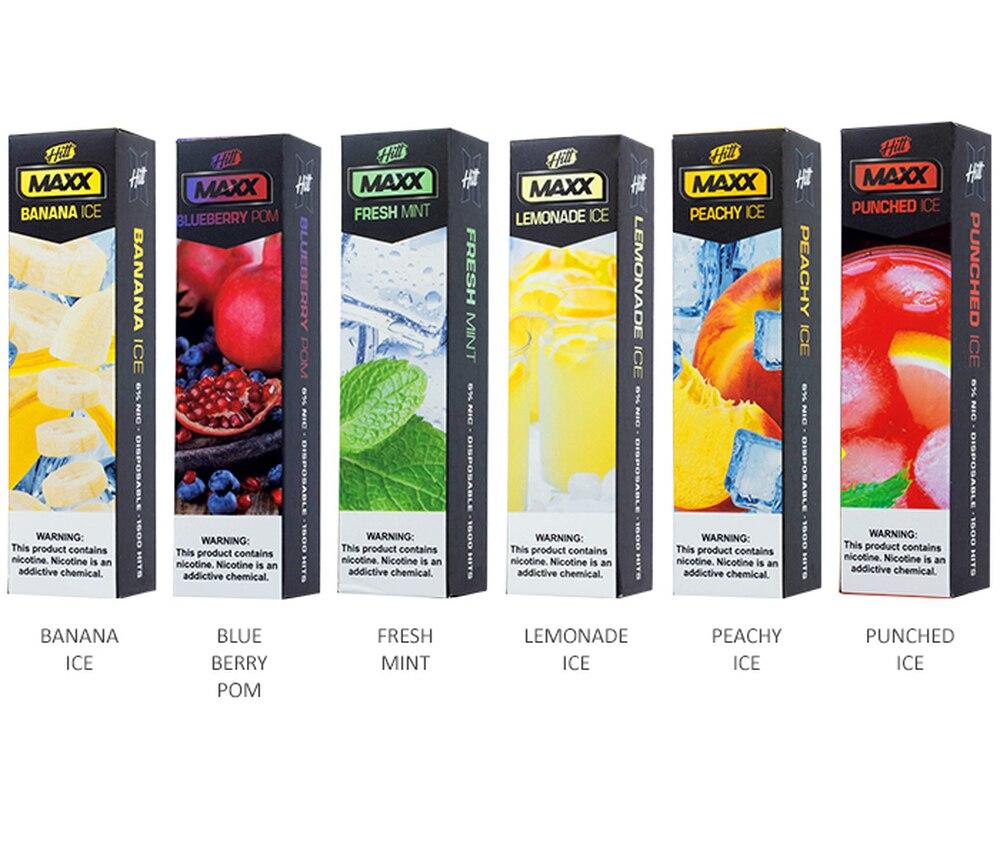 Send this to a friend
Hitt Maxx Disposable 5% 1500 Puffs 10 Pack Per Box Wholesale
Product details
Hitt Maxx Disposable 5% 1500 Puffs 10 Pack is the newest disposable vape device from Hitt series. Has a huge 1000mAh battery, 5ml pre-filled nic salt e-juice and over 1500 puffs. Hitt Maxx Disposable 5% will give you the vaping enjoyment you deserve.
Flavors:
Banana Ice
Blueberry Pom
Fresh Mint
Lemonade ICE
Peachy Ice
Punched Ice
Features:
550mAh Battery
5mL E-juice
1500 Puffs per device
Product reviews
Be the first to review this product.