Hohm Tech School 4A Charger updated IPR program
Hohm Tech School 4A Charger updated IPR program - Hohm
Hohm Tech School 4A Charger updated IPR program - Hohm
---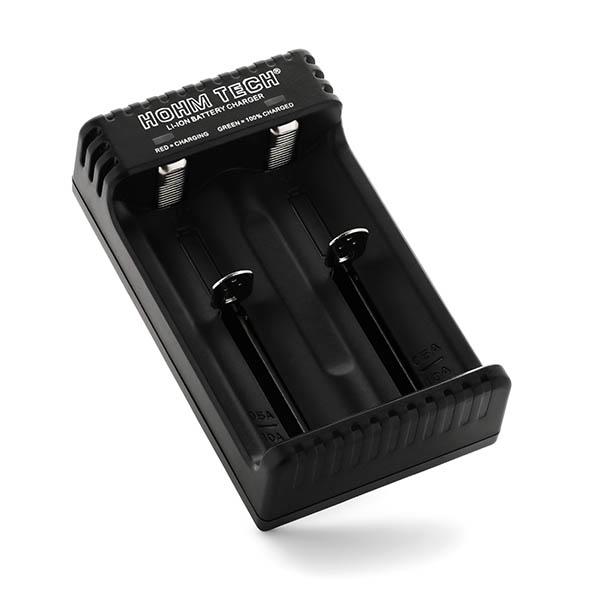 Send this to a friend
Hohm Tech School 4A Charger updated IPR program
Product details
The Hohm Tech Hohm School 4A charger is based on the Hohm School platform, but now with 2x BLD (battery length detection system) + an updated IPR program (input power regulation). The screen is not needed,  it does everything, including automated automation of the output of the amplifier.
Fits up to 71mm long cells 21700 with easeactually fits up to 73mm. Hohm is being conservative
Safety features:

Overcharge
Short-circuit
Li-ion detection
Reverse polarity

2A total output 2 x 1A > 62mm batteries 2 x 0.5A for < 62mm batteries
0V Activation wake any Li-ion battery less than or equal to 0.5V
LED indicators with warning notice
Each slot is independent
USB power operated >1A
CE, FCC, ROHS certifications
PCB/PCM battery compatible: YES
1 year warranty handled in U.S. & Canada
Product reviews
Be the first to review this product.