Hyppe Max Flow Tank Disposable 3000 Puffs Wholesale
Hyppe Max Flow Tank Disposable 3000 Puffs Wholesale - Hyppe Bar
Hyppe Max Flow Tank Disposable 3000 Puffs Wholesale - Hyppe Bar
---
---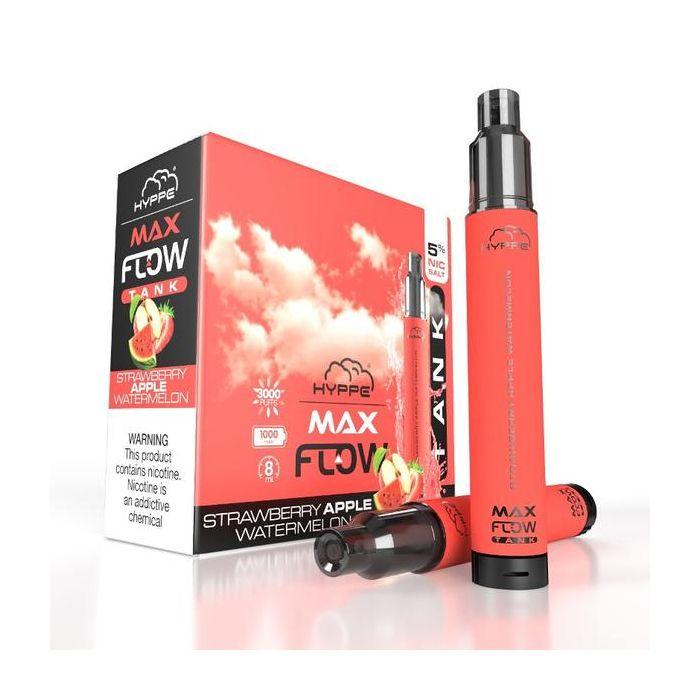 Send this to a friend
Hyppe Max Flow Tank Disposable 3000 Puffs Wholesale
Product details
Discover the newest HYPPE MAX Flow Tank, a new premium disposable pre-filled device that is bigger and better than ever before in the HYPPE BAR, Flow and Ultra range, compact, portable and rated for 3000+ puffs. The Max Flow Tank has a tank and coil design similar to a sub-ohm tank for great flavor and cloud formation. With the MAX Flow Tank, the user can adjust and control their airflow with a switch. All HYPPE MAX Flow Tank devices require no maintenance, charging or refilling. Once your HYPPE MAX Flow Tank runs out of juice and/or battery, simply purchase a replacement.
Flavors:
Ale Grape
Blue Gummy
Mighty Mint
Red Apple Guava
Strawberry Apple Watermelon
Strawberry Freeze
Watermelon CherryCherry
Watermelon Peach Pear
Chewy Watermelon
Lush Freeze
Features:
Adjustable Air Flow
E-juice 8mL
3000 Puffs Per Device
5% Nicotine
1000mAh Battery
*Minimum Purchase 10pcs
Product reviews
Be the first to review this product.