Hyppe Ultra Disposable 600 Puffs | 10 Pack Per Box
Hyppe Ultra Disposable 600 Puffs | 10 Pack Per Box - Hyppe Bar
Hyppe Ultra Disposable 600 Puffs | 10 Pack Per Box - Hyppe Bar
---
---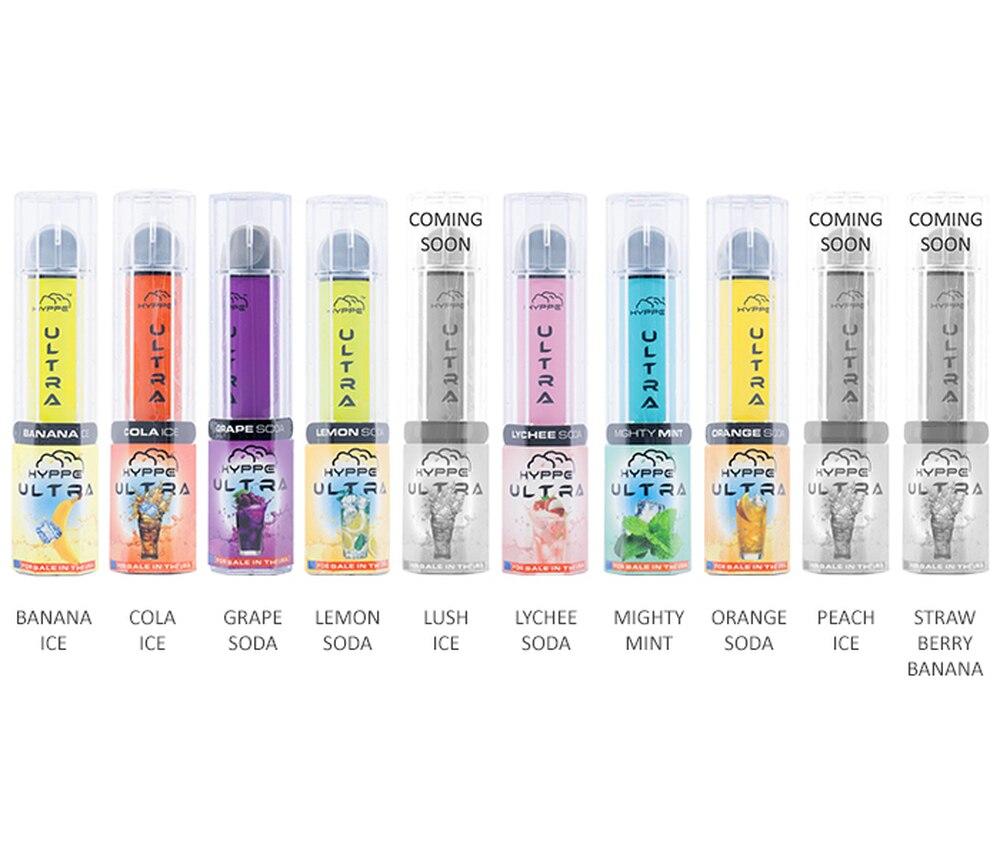 Send this to a friend
Hyppe Ultra Disposable 600 Puffs | 10 Pack Per Box
Product details
The Hyppe Ultra Disposable Device 5% is draw-activated and pre-filled with 2ml of 50mg Nicotine Salt e-juice, a highly concentrated salt-based nicotine that is absorbed into the bloodstream at a faster rate than free-form nicotine. The higher suction rate causes the user to experience the rush faster with the same satisfaction as the cigarette. Hyppe Ultra Disposable 5% are exceptionally smooth, flavorful and deliver an extremely pleasant throat blow. Hyppe Ultra Disposable Bars are comes fully charged and sold 10 pack per box. Each disposable device approximately 600 puffs.
Flavors:
Banana Ice
Cola Ice
Grape Soda
Lemon Soda
Lush Ice
Lychee Soda
Mighty Mint
Orange Soda
Peach Ice
Strawberry Banana
Features:
Battery 500mAh
E-juice 2mL
600 Puffs Per Device
Product reviews
Be the first to review this product.