Innokin iSub B Sub Ohm Tank Plex 3D Mesh Coil Family
Innokin iSub B Sub Ohm Tank Plex 3D Mesh Coil Family - Innokin
Innokin iSub B Sub Ohm Tank Plex 3D Mesh Coil Family - Innokin
---
---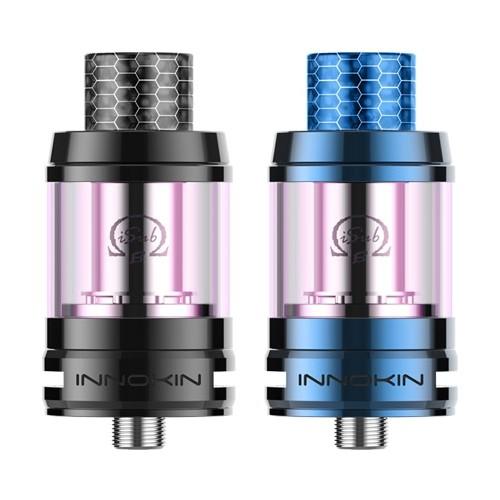 Send this to a friend
Innokin iSub B Sub Ohm Tank Plex 3D Mesh Coil Family
Product details
The Innokin iSub B Sub Ohm tank is a well-designed tank that has a standard 3 ml e-juice capacity, a threaded top-fill system with protection, and the new Innokin iSub B Plex 3D mesh coils. Made of durable stainless steel, the iSub B is equipped with Pyrex glass reinforcements to protect standard 3 ml e-juices with a rainbow tint or an expanded 4 ml juice capacity. In the upper part there is a filling system with a thread on top with automatic protection against flooding, preventing unwanted leakage during refueling. In addition, at the base is a set of bored airflow channels behind an adjustable airflow ring to change the airflow restriction for each hit. Inside the tank is the Innokin iSub B mesh coil with extensive micro-grooves on the mesh heating element to increase surface area and create a better juice flow due to the capillary effect. Using wood pulp and organic cotton as the wicking material, the Innokin iSub B Sub-Ohm reservoir certainly functions well when used in combination with the Innokin iSub iSub B Plex 3D family of 3D coils.


Innokin iSub B Sub-Ohm Tank Features:

24mm Diameter
Rainbow Tinted Pyrex Glass
3mL Standard Juice Capacity
4mL Extended Juice Capacity
Superior Stainless Steel Construction
Pyrex Glass Reinforcement
Threaded Top Fill System
Automatic Flood Protection
Innokin iSub PLEX 3D Coil Family
0.35ohm Mesh Coil - rated for 30-55W
Coil Material: Wood Pulp + Organic Cotton Fiber
Micro-Grooves 
Compatible with all Innokin iSub Coils
Quad Bored Restrictive Bottom Airflow Control Ring
810 Widebore Resin Drip Tip
510 Connection
Available in Black, Gunmetal, Stainless, Blue
Includes:

1 Innokin iSub-B Tank
1 0.35ohm Plex 3D Mesh Coil - rated for 30-55W
1 Vape Band
1 Spare Bubble Glass
1 Set of O-Rings
Product reviews
1 review
Great little tank and coil. The tank is built way better than the falcon tanks.