IPV V3-Mini Pod Kit Shell 1400mAh
IPV V3-Mini Pod Kit Shell 1400mAh - IPV
IPV V3-Mini Pod Kit Shell 1400mAh - IPV
---
---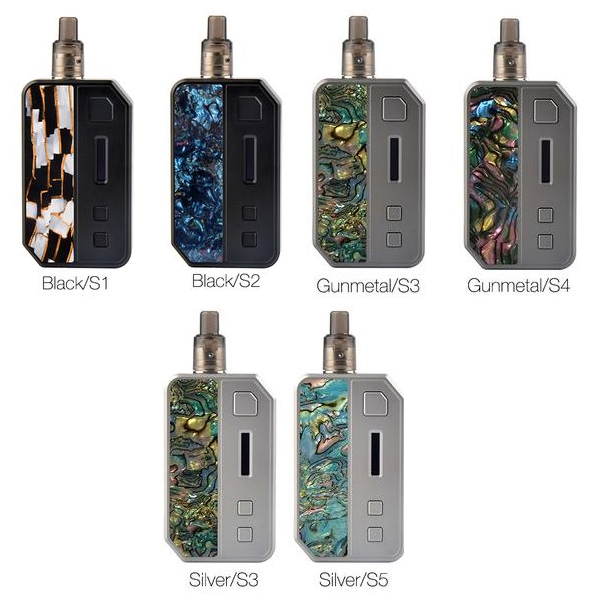 Send this to a friend
IPV V3-Mini Pod Kit Shell 1400mAh
Product details
The iPV V3-Mini Auto-Squonking Kit is a all-in-one auto bottom-feeding squonking device with temperature control. Equipped with YiHi's revolutionary Electronic Atomizer (ESS) technology, the IPV V3-Mini is a truly innovative product. It features a built-in 1400mAh battery powering the Yihi SX635J chipset, and along with temperature control, there are two adjustable power modes. The mod works in tandem with a removable module that has built-in auto squonking feature, resulting in a robust system that passively prevents leaks, burns and spills.
Mod Specifications:
Powered by YiHi SX635J Chipset
Battery: 1400mAh Internal
E-Liquid Container Capacity: 3.5ml / 2ml
Resistance 0.3 ohm Atomizer (P1: 12-15W, P2: 22-25W)
Resistance 1.0 ohm Atomizer (P1: 6-8W, P2: 10.5-12.5W) (NOT INCLUDED)
Output Voltage: 3.2V to 4.2V
3rd Generation Intelligent Temperature Control System: 180-260°C (356-500°F)
YiHi ESS (Electronic Spray Squonk) Driver Technology –  Auto-Bottom Feeding System
YiHi Original ADA Atomizer Core
Low Battery Protection
Low Voltage & Resistance Protection
Output Short Circuit Protection
Highly Sensitive Intelligent Dry Burning Protection System
Automatic E-Liquid Channel Control System
Compatible with Both Free Base and Nic Salt E-Liquids
USB Charging
No Spit Back
No Dry or Burnt Hits
Kit Includes:
1 x iPV V3-Mini Auto-Squonking Device
1 x iPV Elf ADA Coil 0.3 ohm
1 x USB Cable
1 x Instruction Manual
Product reviews
Be the first to review this product.