Joyetech ATOPACK Penguin Replacement Coils 5pcs
Joyetech ATOPACK Penguin Replacement Coils 5pcs - Joyetech
Joyetech ATOPACK Penguin Replacement Coils 5pcs - Joyetech
---
---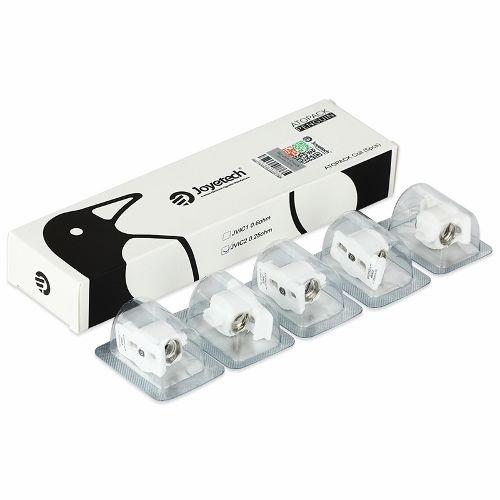 Send this to a friend
Joyetech ATOPACK Penguin Replacement Coils 5pcs
Product details
Features and specifications:
ATOPACK JVIC Coils for MTL
The Joyetech JVIC (Juice Vertical Injection Coil) system uses a unique method for vertical resolution of e-juice injection. This is a NiCr / SS316 coil wrapped in a ceramic stand. For MTL / DL vapors, 0.6 Ohm / 0.25 Ohm / 1.2 Ohm heads are available. 5 pieces. In each package.
Package:
Joyetech Penguin ATOPACK Interchangeable Coils 5pcs
Product reviews
Be the first to review this product.