Lost Vape Mana Stick Disposable 5% 10 Packs per Box Wholesale
Lost Vape Mana Stick Disposable 5% 10 Packs per Box Wholesale - Lost Vape
Lost Vape Mana Stick Disposable 5% 10 Packs per Box Wholesale - Lost Vape
---
---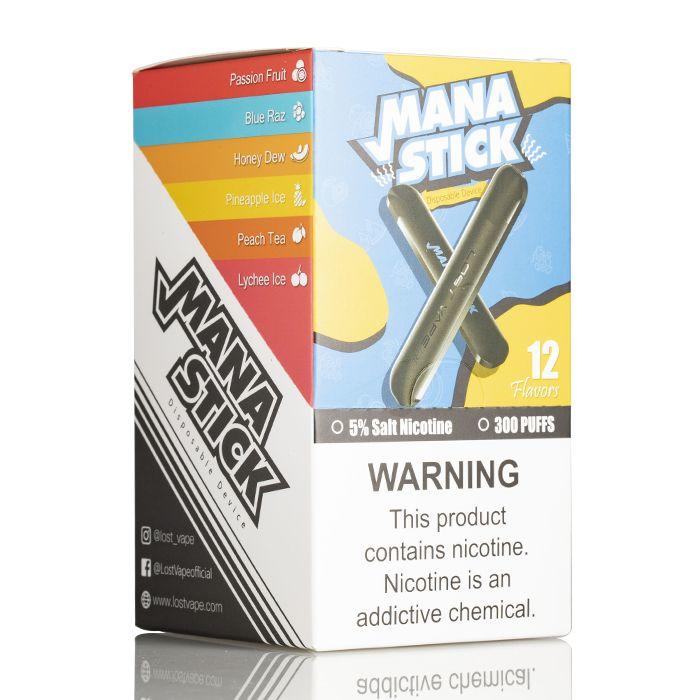 Send this to a friend
Lost Vape Mana Stick Disposable 5% 10 Packs per Box Wholesale
Product details
Lost Vape presents Mana Stick disposable device with a pre-filled salt nic e-juice. Each disposable Mana Stick device has approximately 300 puffs and has an internal 270mAh battery, contains 1.2ml with a nicotine level of 50 mg. Mana Stick disposable has a smooth mouth to lung draw which has been paired with a draw to activate firing system. Ideal for users on the go!
Specifications:
Lightweight, Small and Portable
Internal Battery
270mAh
1.2ml E-Liquid Capacity
50mg
Draw Activation
Up to 300 Puffs
Anti Leak Design
Flavors:
BananaIce
Blue Raz
Honey Dew
Lush Ice
Lychee Ice
Orange Pop
Passion Fruit
Peach Tea
Pineapple Ice
Purple Haze
Product reviews
Be the first to review this product.