Lush Flow 1500 Puffs Disposable 5% 10 Pack Per Box Wholesale
Lush Flow 1500 Puffs Disposable 5% 10 Pack Per Box Wholesale - Lush
Lush Flow 1500 Puffs Disposable 5% 10 Pack Per Box Wholesale - Lush
---
---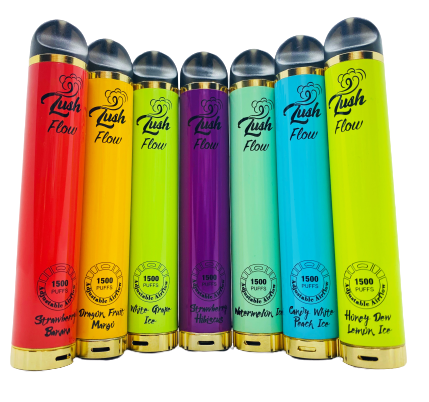 Send this to a friend
Lush Flow 1500 Puffs Disposable 5% 10 Pack Per Box Wholesale
Product details
Lush Flow is a larger version of the original Lush disposable device. With a maximum volume of 6ml salt nic e-juice and a new adjustable airflow design. New Lush Flow disposable bar is rated for 1,500 puffs, more than enough for everyday work.
Features:
Adjustable airflow
Rated for 1500 Puffs
6mL Salt Nic e-juice
5% Nicotine Level
Product reviews
Be the first to review this product.