Mr. Fog Max 5% Disposable 1000 Puffs 10 Pack Bulk Wholesale
Mr. Fog Max 5% Disposable 1000 Puffs 10 Pack Bulk Wholesale - Big Bar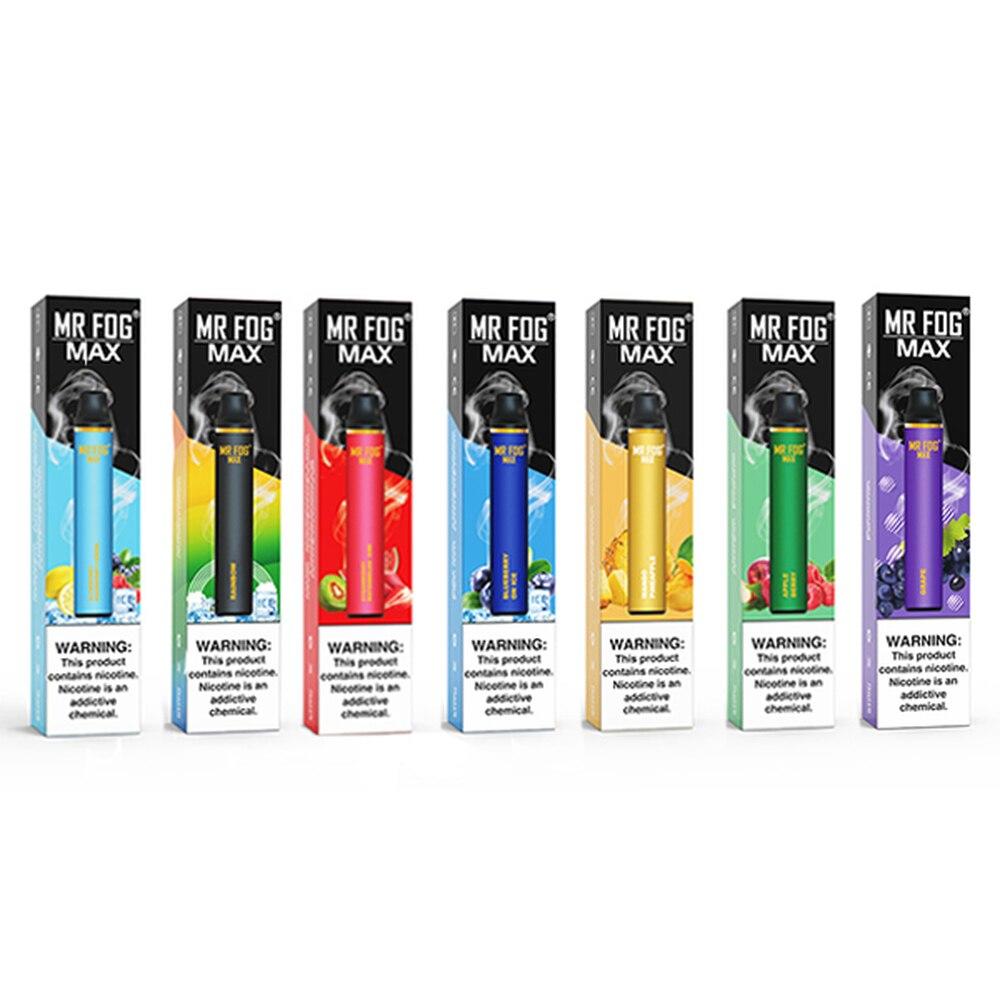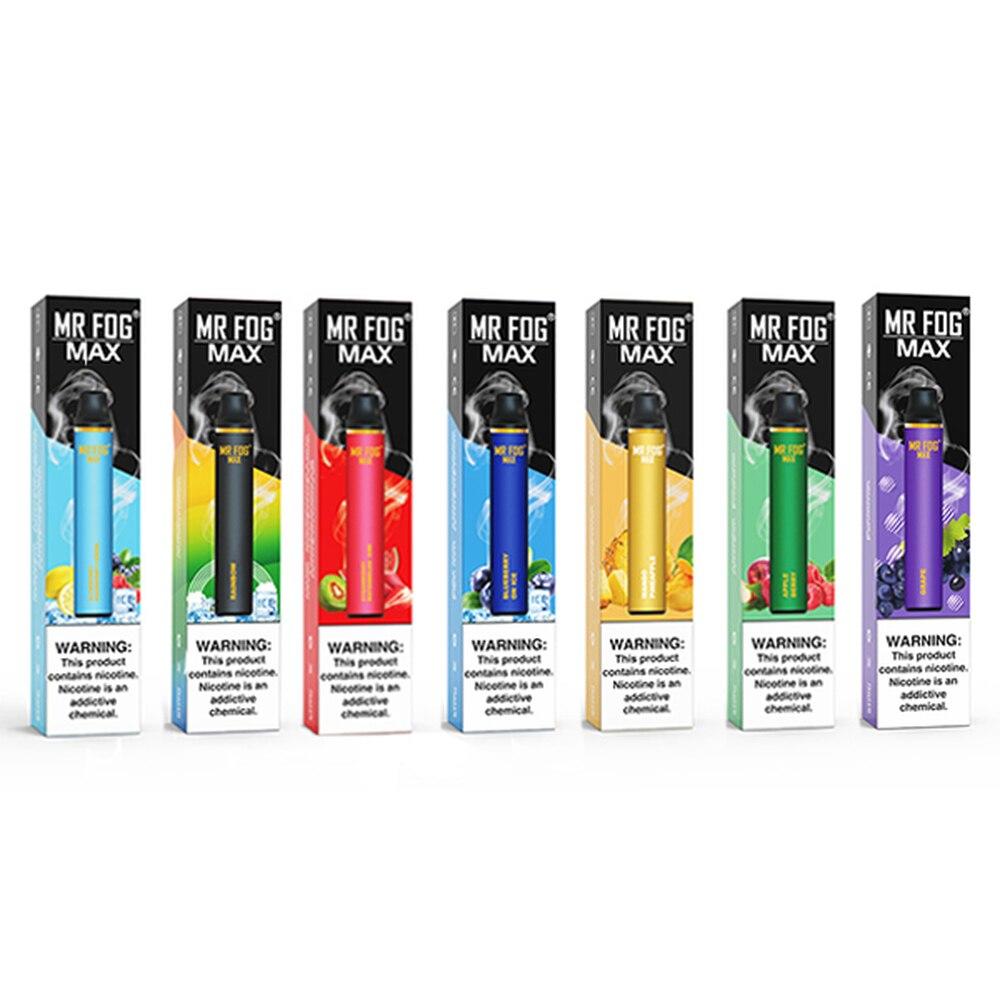 Mr. Fog Max 5% Disposable 1000 Puffs 10 Pack Bulk Wholesale - Big Bar
---
---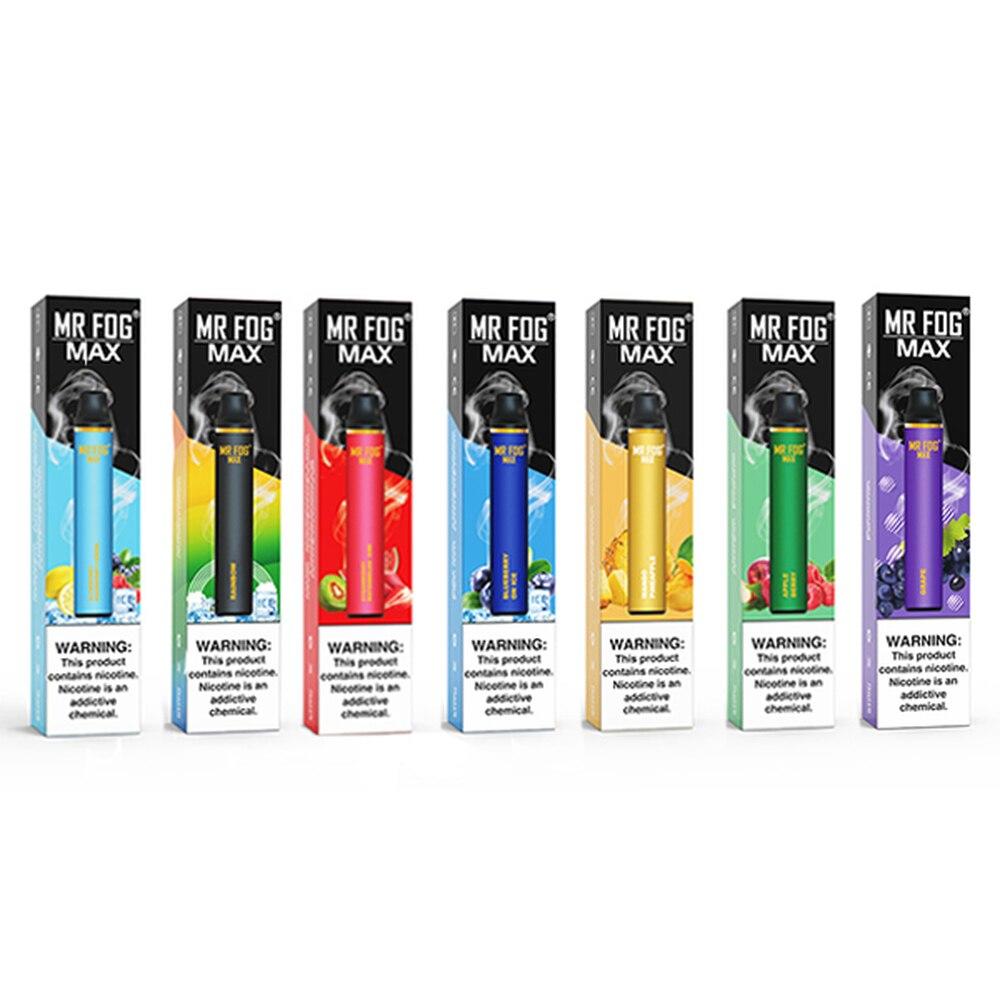 Send this to a friend
Mr. Fog Max 5% Disposable 1000 Puffs 10 Pack Bulk Wholesale
Product details
Mr. Fog Max 5% Disposable 1000 Puffs comes pre-filled with 3.5ml of 5% nic salt e-juice and comes as a disposable vape. Allowing the user to enjoy a flavorful vape with zero storage and requiring simple trash after the device has been used up. Each Mr Fog Max disposable device is rated for 1000 puffs and has an internal high capacity battery that should be disposed of at the end of its life cycle.
Flavors:
Apple Berry
Apple Peach Ice
Apple Peach Strawberry Ice
Banana Guava Coconut Ice
Banana Ice Cream
Berry Peach Ice
Blackberry Blueberry Lemon Ice
Blueberry On Ice
Blueberry Raspberry Lemon
Grape
GrapeBlue Raspberry Lemon Ice
Kiwi Watermelon Acai Ice
Mango
Mint
Rainbow
Strawberry
Features:
3.5mL of e-juice
1000 Puffs Per Device
5% Nicotine
600mAh battery
Product reviews
Be the first to review this product.