Smok TFV8 Baby M2 Coils - 5pcs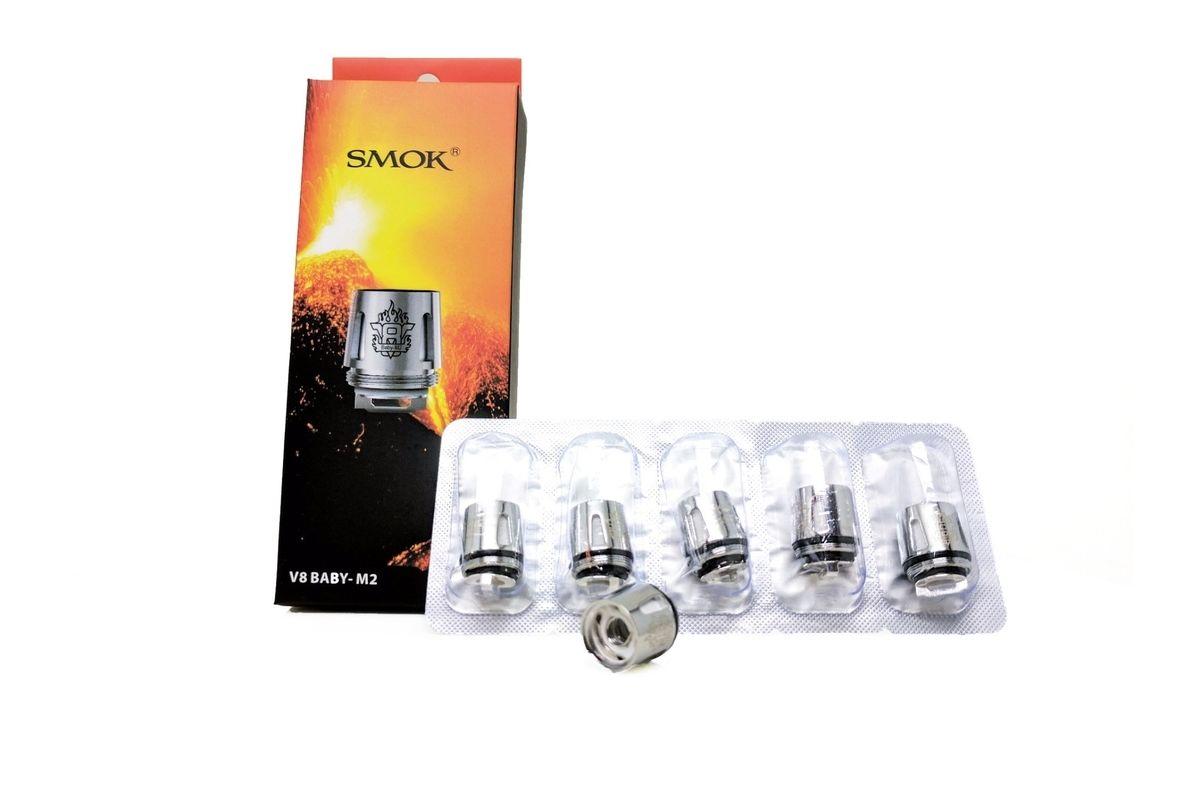 Warehouse: California
Description:
These latest coils heads for the TFV8 Baby Beast or TFV8 Big Baby Beast bring clouds for days.
Compatible with the SMOK Stick, these 0.15ohm, 0.25ohm dual Baby-M2 Coil Heads were specifically developed for direct voltage based systems to provide silky-smooth satisfying flavor and impressive output.
Specifications:
Stainless Steel and Organic Cotton
Recommended Wattage: 25w-45w (Best 35w)
Quad wicking ports
0.15ohm and 0.25ohm Dual Coils
Fit TFV8 Baby and Big Baby
These are coils come in V8 Stick Kit.
What's in the box:
5 x TFV8 Baby-M2 Coil Replacement Heads
Earn
7.8
points with this purchase
Add to WishList
Earn points
The item has been added to your Shopping Cart