Oro Twist Disposable 5% 2000 Puffs Wholesale
Oro Twist Disposable 5% 2000 Puffs Wholesale - Oro
Oro Twist Disposable 5% 2000 Puffs Wholesale - Oro
---
---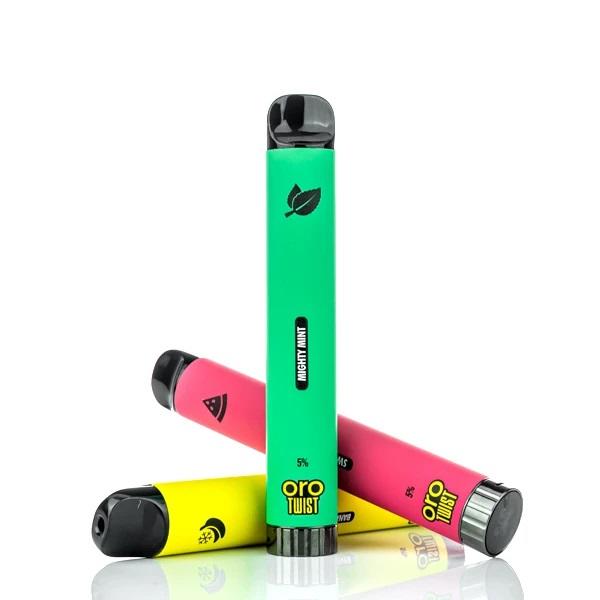 Send this to a friend
Oro Twist Disposable 5% 2000 Puffs Wholesale
Product details
ORO Twist Disposable Devices are single-use devices designed with pre-filled salt nic e-juice that come pre-packaged as disposable devices. This allows the user to enjoy a flavorful vape with zero energy, requiring only a trip to the trash can after the device has been used up. Each disposable ORO device has approximately 2000 puffs, an adjustable airflow ring and an internal 1000mAh battery that should be disposed of at the end of its life. ORO device holds 6ml of salt nic e-juice with 50mg nicotine level.
Flavors:
Aloe Grape
Banana Freeze
Cool Lush
Cool Melon
Cool Peach
Guava Frost
Icy Tangerine
Mighty Mint
Raspberry Watermelon
Sweet Melon
Features:
E-juice 6mL
Nicotine
Battery 1000mAh
2000 Puffs Per Device
*Minimum quantity 10pcs
Product reviews
Be the first to review this product.