Puff Bar Disposable 5% 300 Puffs | 2019 Packaging | 10 Pack Per Box Wholesale
Puff Bar Disposable 5% 300 Puffs | 2019 Packaging | 10 Pack Per Box Wholesale - Puff Bar
Puff Bar Disposable 5% 300 Puffs | 2019 Packaging | 10 Pack Per Box Wholesale - Puff Bar
---
---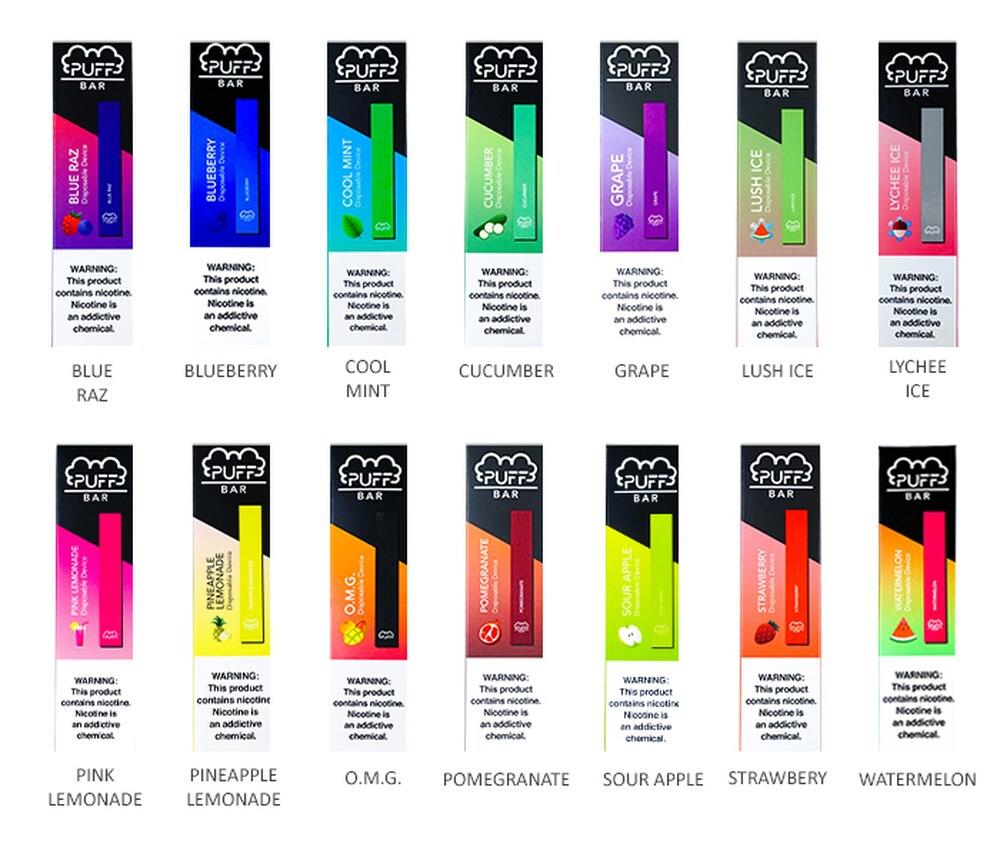 Send this to a friend
Puff Bar Disposable 5% 300 Puffs | 2019 Packaging | 10 Pack Per Box Wholesale
Product details
Puff Bar Disposable 5% 300 Puffs 10 Pack Wholesale (Old 2019 Packaging)
A popular brand of disposable vape devices in the familiar old packaging at a lower price. Over 15 boxes, wholesale price is automatically applied. All disposable puff products are sold here.
Want some add flavorings? Quick Links:
Puff Krush Add On Flavor Pods
Flavors:
Blueberry Ice
Lush Ice
Lychee Ice
Peach Ice
Strawberry
Watermelon
Features:
Disposable pod device requires no maintenance, charging or refilling
E-juice: 1.3ml Salt Nic E-juice per pack
Available Nicotine: 5% 50mg
Battery: 280mAh
Pre-charged, Simply puff on the device to activate
Pre-filled, no need for messy refills
300 puffs per pod
Compact and Portable
Includes:
10 Puff Bar Disposable
Product reviews
Be the first to review this product.