Puff Krush Add-on Flavor Pods 24 Pack 96pcs
Puff Krush Add-on Flavor Pods 24 Pack 96pcs - Puff Bar
Puff Krush Add-on Flavor Pods 24 Pack 96pcs - Puff Bar
---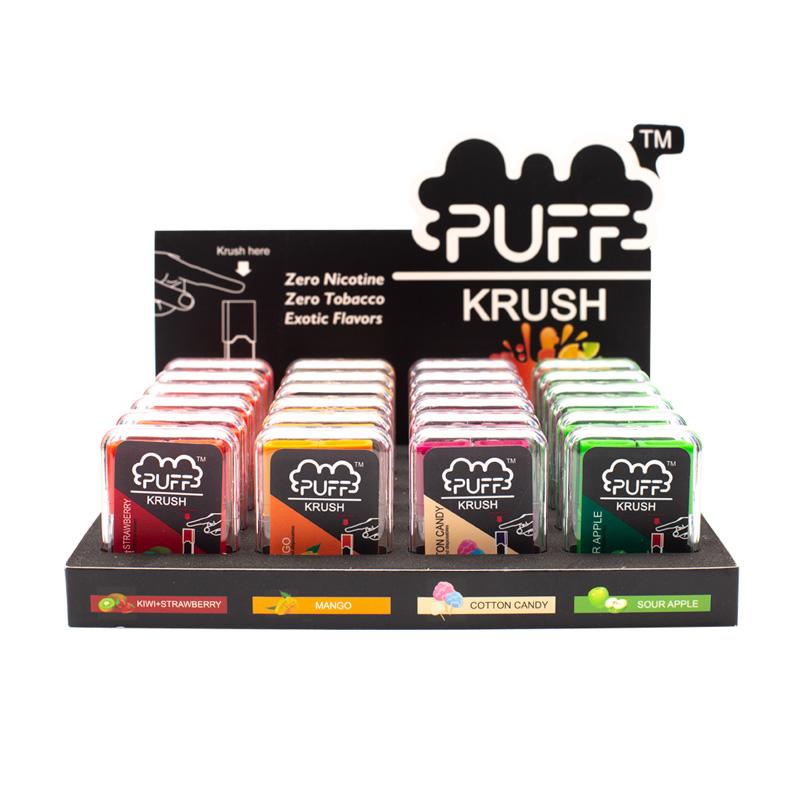 Send this to a friend
Puff Krush Add-on Flavor Pods 24 Pack 96pcs
Product details
24 pieces per box
Puff Krush Flavored Pods are nicotine free pods that are used for flavor enhancement. These fragrance capsules take your vape experience to the next level with your choice of combining delicious flavors to create your own. Puff Krush pods are designed for use with pods and disposable accessories. These flavor boxes come in a box of 24 packs of 6 packs of 4 different flavors, each containing 4 capsules per pack.
Up to 300 puffs per cartridge
NO nicotine
Pre-filled with 1.0ml of e-liquid to enhance your pod
Material: Silicone rubber
Flavors:

Mango
Kiwi Strawberry
Cotton Candy
Sour Apple
Directions:
Insert one Krush pod on top of your pod or disposable
Press down on Krush pod until you hear a click
Puff away
Product reviews
Be the first to review this product.