Puff Labs Stix Disposable Vape 5% 1 Bar
Puff Labs Stix Disposable Vape 5% 1 Bar - Puff Labs
Puff Labs Stix Disposable Vape 5% 1 Bar - Puff Labs
---
---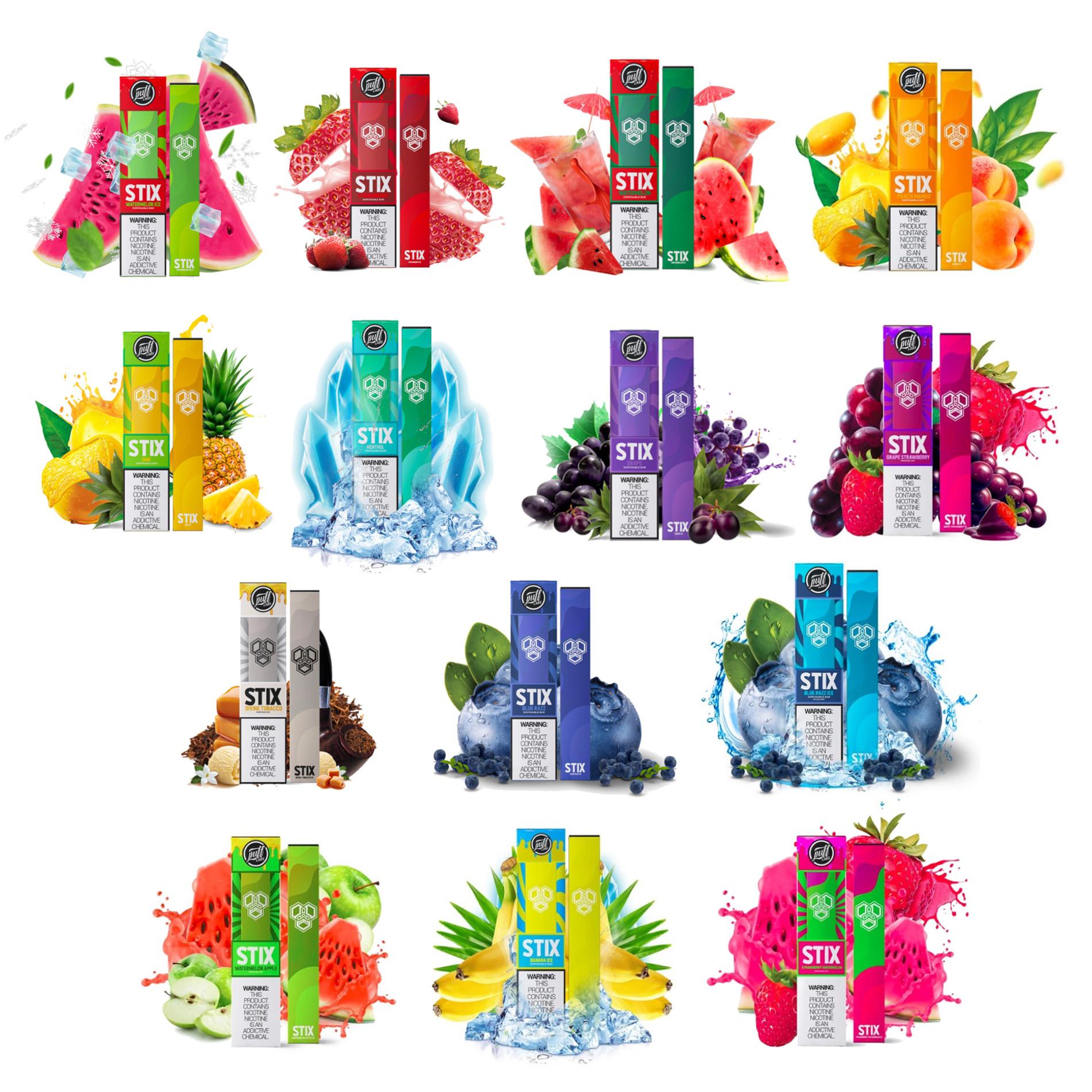 Send this to a friend
Puff Labs Stix Disposable Vape 5% 1 Bar
Product details
The Puff Labs Puff STIX Disposable Bar is a compact, lightweight, pre-filled and portable vape system. Puff STIX Disposable does not require servicing, charging or refueling. With a pre-filled reserve with 1.3 ml of nic salt and available in several flavor profiles, this is the perfect device on the go. Each Puff Labs STIX disposable nozzle is equipped with a 280 mAh battery that provides up to 300+ puffs. Once you remove the STIX layer, its flavor and ultra-compact design will leave you wanting more.
Flavors:
Banana Ice: Sensation of banana paired with chilling ice flavor
Blue Razz: Blue raspberry slushy
Blue Razz Ice: The perfect sweet and sour blend of blueberries mixed with raspberries with a chilling blast of icy cool menthol
Divine Tobacco: Vanilla with hints of earthy tones
Grape: Vine-ripenedjuicy grapes
Grape Strawberry: Tart strawberries blended with sweet grapes
Menthol: Icy smooth mint & menthol
Peach Mango: A tropical mixture of sweet peach and juicy mango
Strawberry: Freshly picked sweet strawberries
Strawberry Watermelon: Ripe strawberries infused perfectly with juicy watermelons
Tropical: Juicy oranges, tart strawberries, and sweet mango
Watermelon: Sweet and juicy watermelon
Watermelon Apple: Soft and succulent taste of juicy pink watermelon and apples
Watermelon Ice: Sweet, juicy watermelon with chilling menthol
Specifications:
280mah battery
Pre-filled with 1.3ml of salt nic e-liquid
300+ puffs per device
50mg 5% salt nic
Pre-chargedsimply puff on the device to activate
Compact, lightweight, and portable
No filling, charging, or maintenance
Product reviews
Be the first to review this product.