Puff Plus Disposable 5% 800 Puffs 10 Pack Per Box Wholesale
Puff Plus Disposable 5% 800 Puffs 10 Pack Per Box Wholesale - Puff Bar
Puff Plus Disposable 5% 800 Puffs 10 Pack Per Box Wholesale - Puff Bar
---
---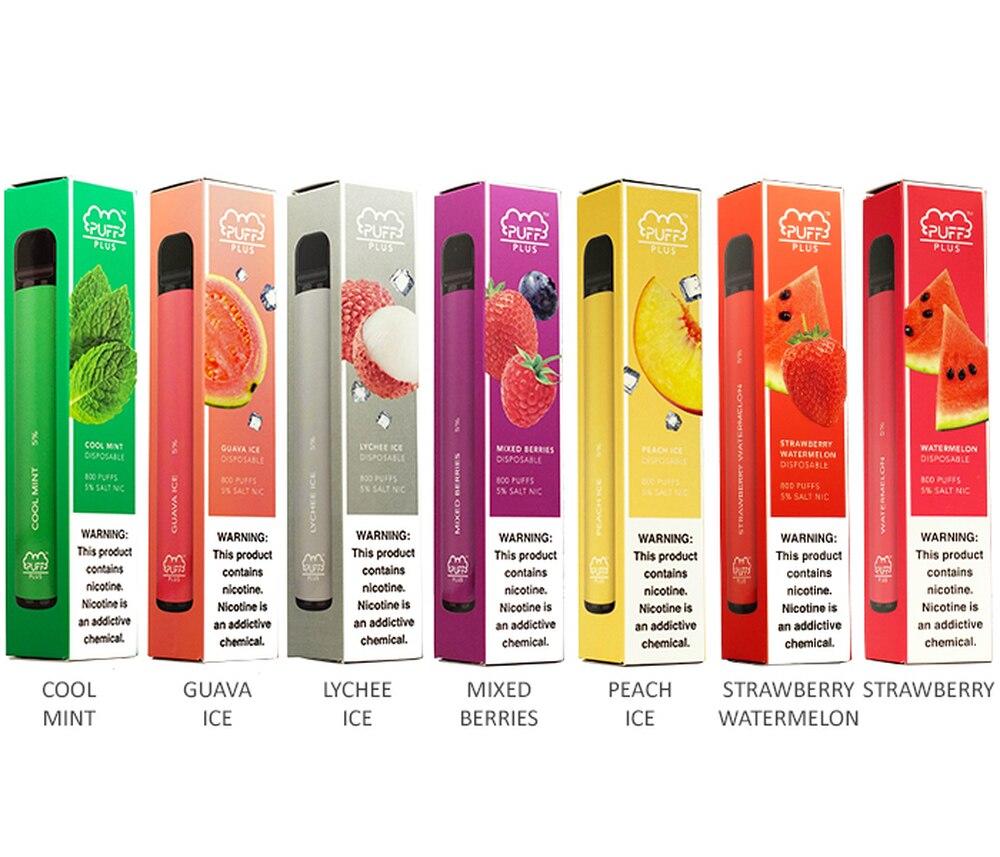 Send this to a friend
Puff Plus Disposable 5% 800 Puffs 10 Pack Per Box Wholesale
Product details
Indulge yourself in the amazing flavors of the Puff Plus Disposable 5%, with a larger pre-filled capacity of 3.2ml salt nic e-juice containing 50 mg nicotine, and made from a 550mAh battery that can withstand approximately 800 puffs of delicious flavor. Puff Plus Bars is one of the most popular disposable devices, now available at a wholesale price! The package contains 10 pieces of Puff Plus Bars.
Flavors:
Cool Mint
Guava Ice
Lychee Ice
Mixed Berry
Peach Ice
Strawberry Watermelon
Watermelon
Pina Colada
Lush Ice
Banana Ice
Aloe Grape
Tangerine Ice
Features:
Disposable pod device requires no maintenance, charging or refilling
E-juice: 3.2ml Salt Nic E-juice per Pod Stick
Available Nicotine: 5% 50mg
Battery: 550mAh
Pre-charged, Simply puff on the device to activate
Pre-filled, no need for messy refills
800+ puffs per pod
Compact and Portable
Includes:
10 Puff Plus Disposable Bars
Product reviews
1 review
Quality products, definitely real.