Ryse Disposable Vape 5% 10 Pack Per Box
Ryse Disposable Vape 5% 10 Pack Per Box - Ryse
Ryse Disposable Vape 5% 10 Pack Per Box - Ryse
---
---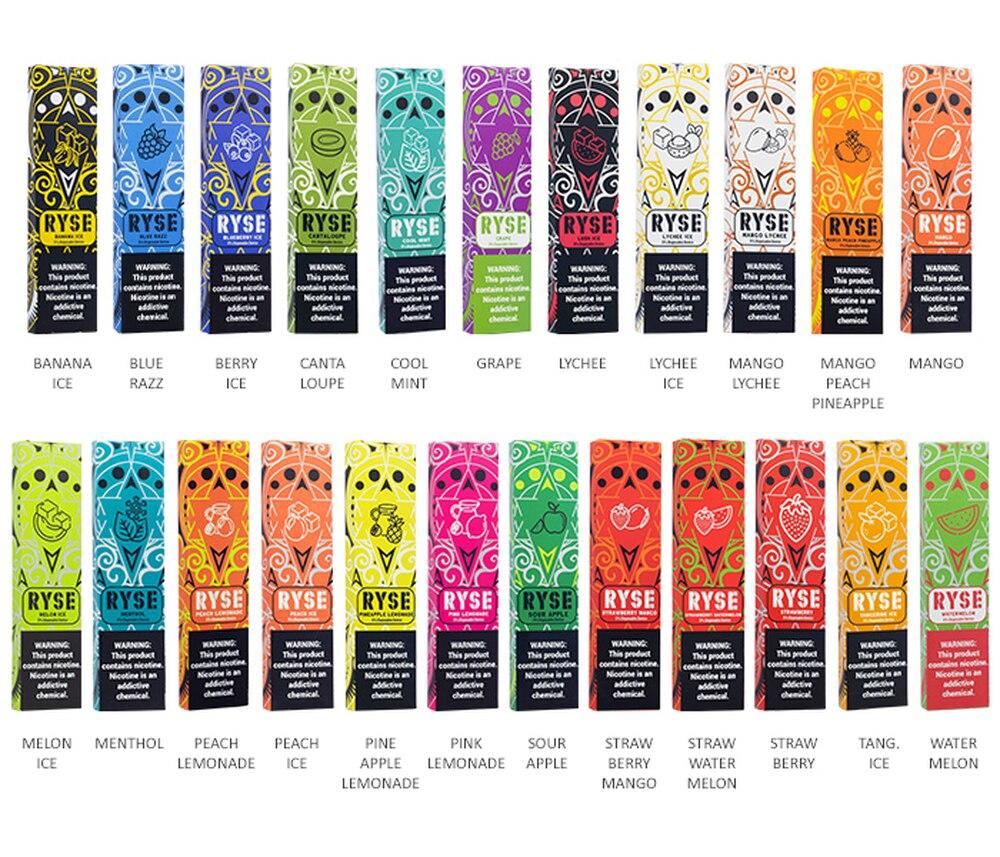 Send this to a friend
Ryse Disposable Vape 5% 10 Pack Per Box
Product details
You will fall in love with the Ryse Bar disposable device 5% , it is known that this company offer at you with top notch quality within their ingredients, as well as their popularity.
The Ryse Disposable Vape 5% is another great device, which has pre-filled a 1.3ml 5% salt nic E-Juice and utilizes a draw-activated firing mechanism. Available in a wide assortment of 25 flavors. These small, single-use vape bars are powered by an internal 280mAh battery rated for approximately 400 puffs. Pick up some today at wholesale prices! It comes with 10 pieces in a box.
Flavors:
Banana Ice
Blueberry Ice
Cool Mint
Grape
Lush Ice
Lychee Ice
Mango
Melon Ice
Menthol
Peach Ice
Pineapple Lemonade
Pink Lemonade
Strawberry
Tangerine Ice
Watermelon
Blue Razz
Mango Peach Pineapple
Peach Lemonade
Strawberry Mango
Strawberry Watermelon
Cantaloupe
Mango Lychee
Sour Apple
Features:
Battery 280mAh
E-juice 1.3mL
400+ Puffs Per Device
Product reviews
Be the first to review this product.