Ryse MAX Disposable 6% 600 Puffs | 10 Pack Per Box | Wholesale
Ryse MAX Disposable 6% 600 Puffs | 10 Pack Per Box | Wholesale - Ryse
Ryse MAX Disposable 6% 600 Puffs | 10 Pack Per Box | Wholesale - Ryse
---
---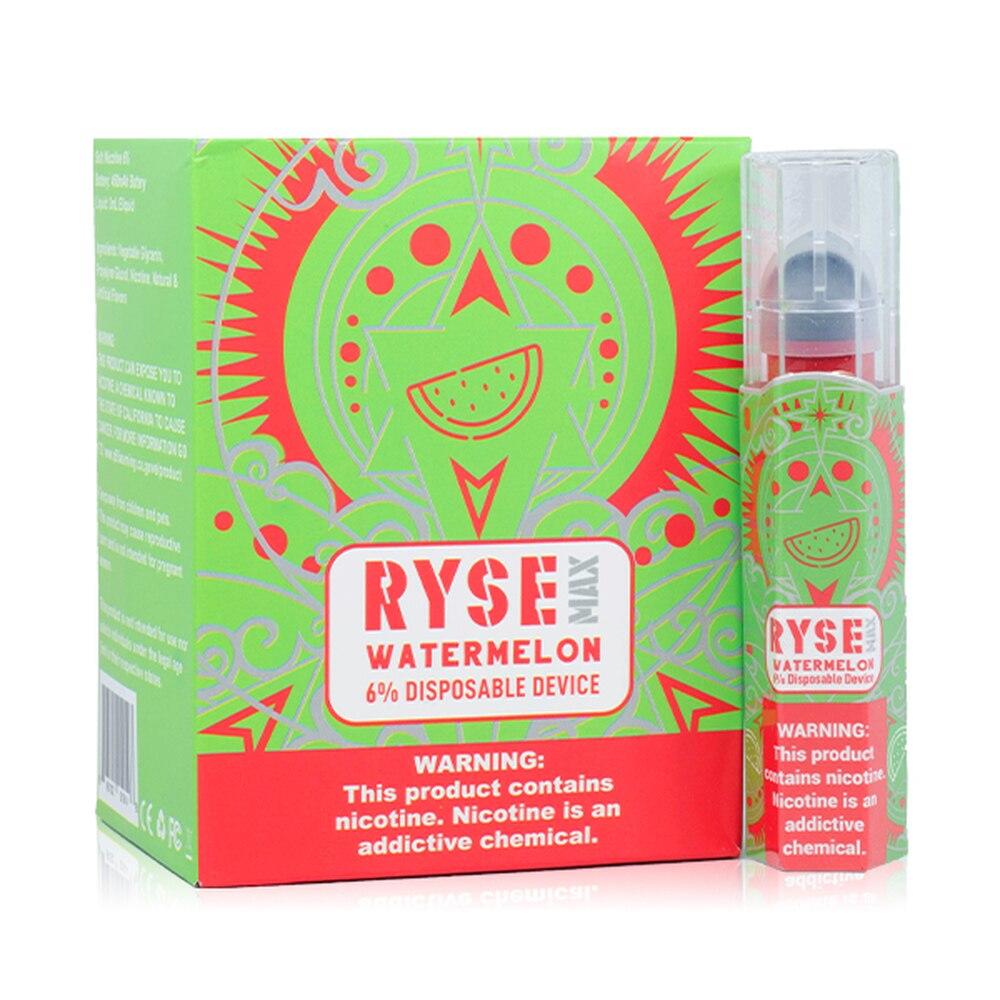 Send this to a friend
Ryse MAX Disposable 6% 600 Puffs | 10 Pack Per Box | Wholesale
Product details
Ryse has released a new line of Ryse MAX Disposable 5% vapes. Now the capacity of the 450mAh battery, combined with the 3mL e-juice capacity, is capable of producing 600 Puffs Per Device. The lowest prices for wholesale.
Flavors:
Banana Ice
Blueberry Ice
Cool Mint
Grape
Lush Ice
Lychee Ice
Mango
Melon Ice
Menthol
Peach Ice
Pineapple Lemonade
Pink Lemonade
Strawberry
Tangerine Ice
Watermelon
Blue Razz
Mango Peach Pineapple
Peach Lemonade
Strawberry Mango
Strawberry Watermelon
Features:
Battery 450mAh
E-juice 3mL
600 Puffs Per Device
Product reviews
1 review
I thought these would be unpleasant due to their low cost but they are surprisingly tasty and reliable. My favorite flavors are lush ice and melon ice. They also aren't too harsh for a 6% nic level.