Smok Baby V2 Coils 3pcs per Pack
Smok Baby V2 Coils 3pcs per Pack - SMOK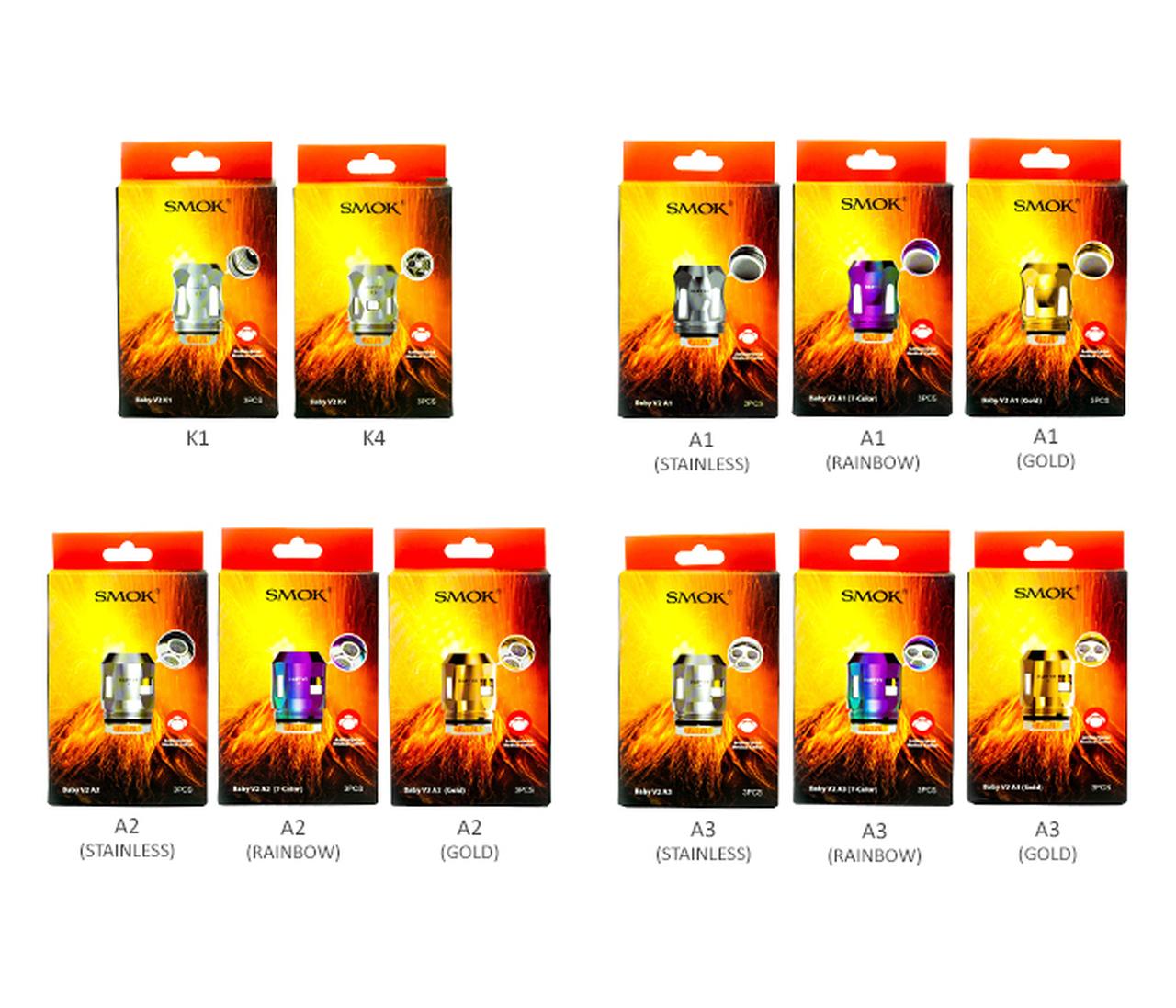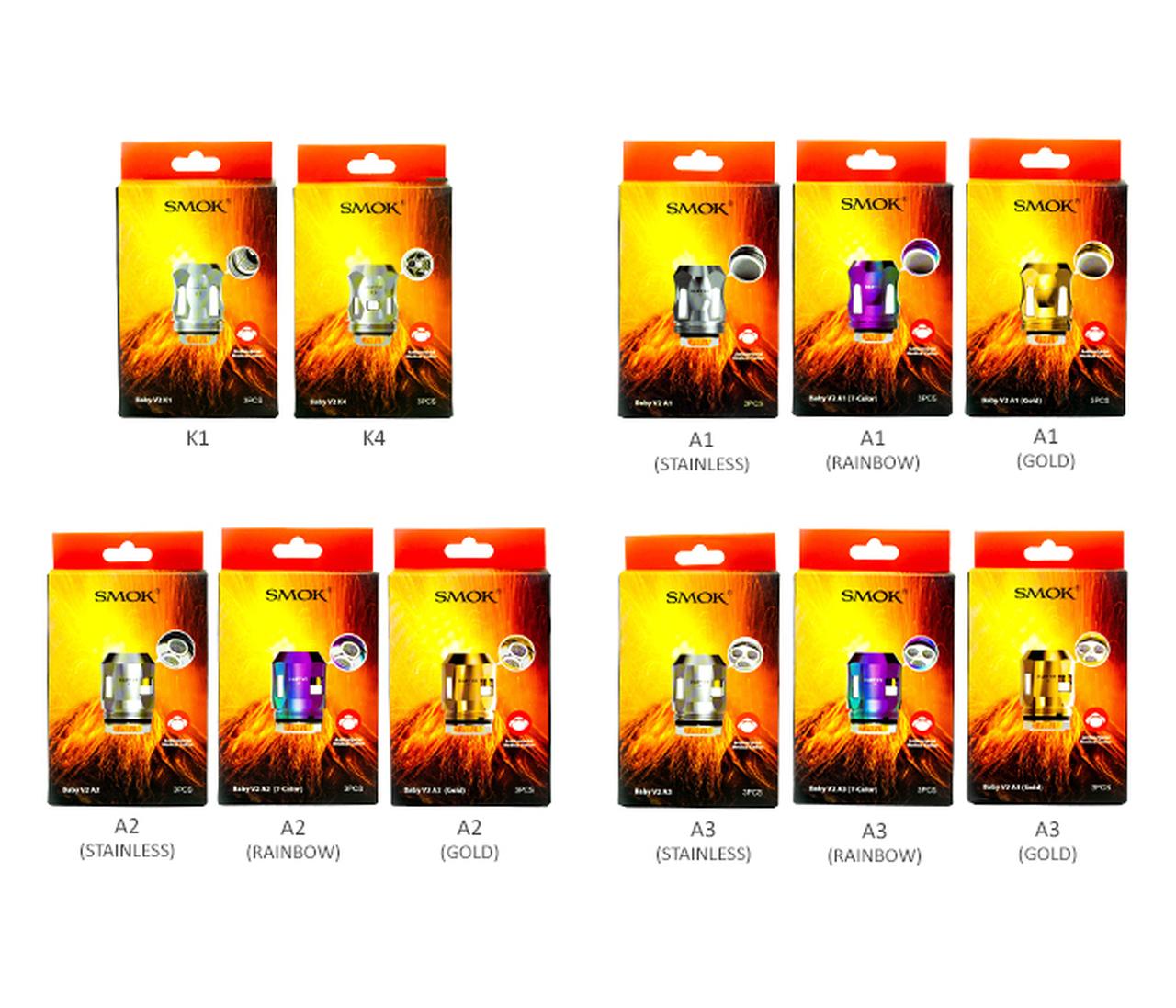 Smok Baby V2 Coils 3pcs per Pack - SMOK
---
---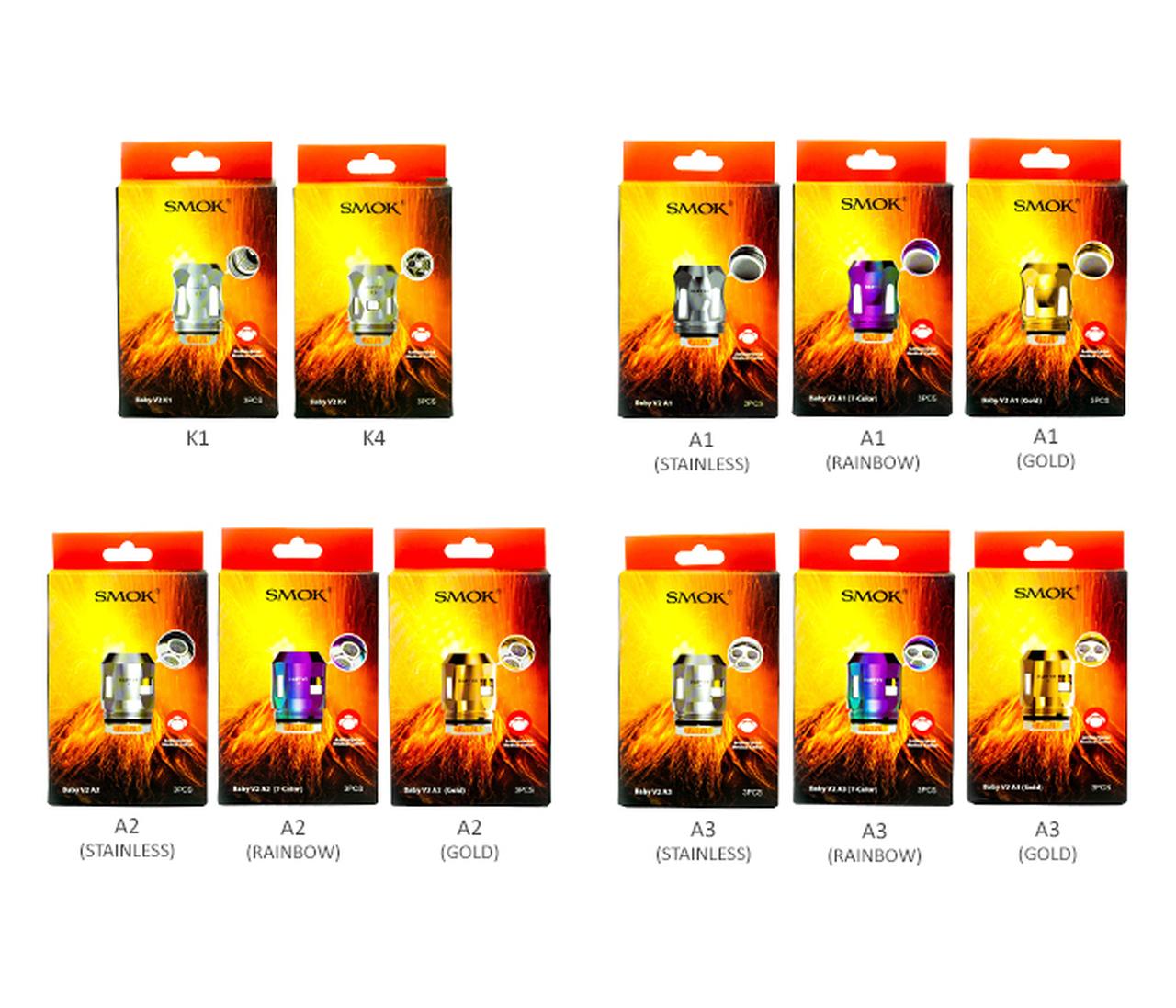 Send this to a friend
Smok Baby V2 Coils 3pcs per Pack
Product details
SMOK TFV8 Baby V2 replacement coils are made with a tight taste and facilitate mass cloud production using the dynamic line of mesh cores presented in the TFV8 Baby V2 sub-tank. TFV2 Baby V2 reels are optimized for medium to high power configurations, offering a wide range of mesh designs and multiple holes for a wide range of possibilities. The 0.17 Ohm Baby V2 A1 Single Coil comes with a large piece of mesh covering cotton to create a large heating area with a power range from 90 to 140 watts. The 0.2-ohm Baby V2 A2 Dual Coil has a cobra mesh design with two heating cores and power from 50 to 80 watts. The 0.15 Ohm Baby V2 A3 coil has three separate heating cores and a range of 60 to 100 watts. Comes in a package of 3pcs.
Features:
A1 Single 0.17Ω - Rated For 90-140W
A2 Dual 0.2Ω - Rated 50-80W
A3 Triple 0.15Ω - Rated For 60-100W
S1 Single Mesh 0.15Ω - Rated For 40-80W
S2 Quad 0.15Ω - Rated For 30-70W
K1 Quad 0.2Ω - Rated For 80-130W
K4 Octup 0.15Ω - Rated For 50-110W
Includes:
Product reviews
Be the first to review this product.