SMOK Nord 2 Kit 40w 1500mAh 10th Anniversary
SMOK Nord 2 Kit 40w 1500mAh 10th Anniversary - SMOK
SMOK Nord 2 Kit 40w 1500mAh 10th Anniversary - SMOK
---
---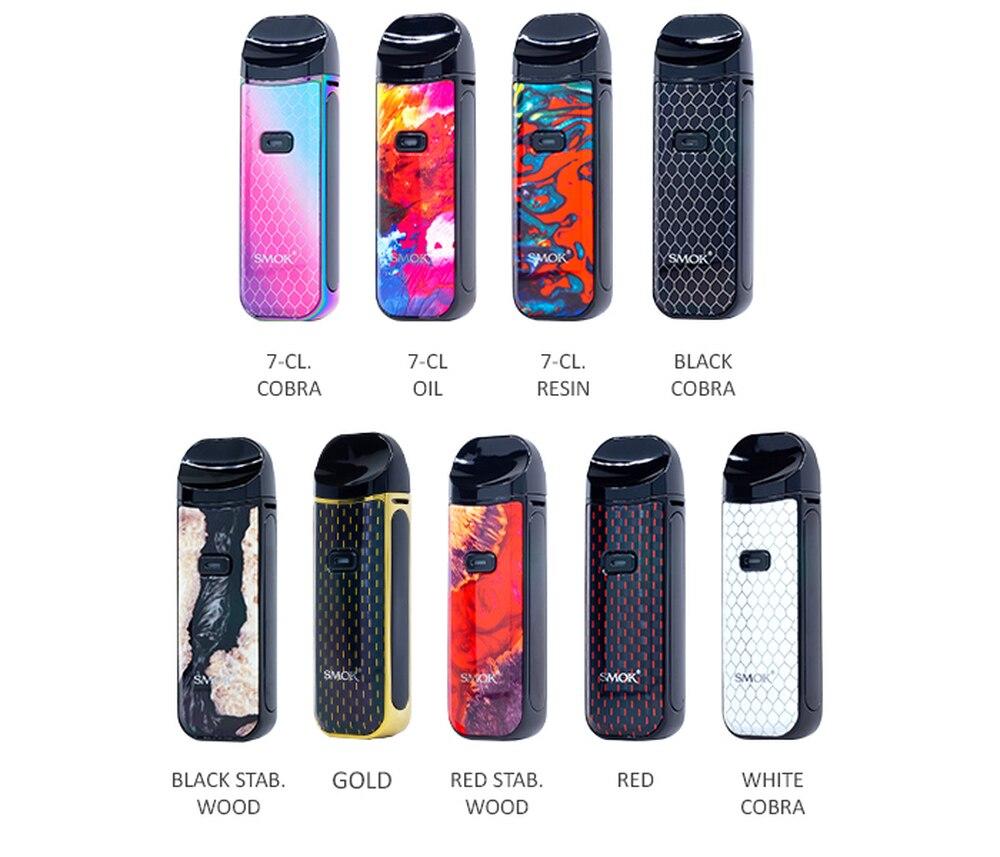 Send this to a friend
SMOK Nord 2 Kit 40w 1500mAh 10th Anniversary
Product details
Introducing the SMOK NORD 2 Pod Kit, a versatile pod system equipped with a 1500mAh battery, adjustable 1-40W max output, which comes with a NORD and RPM pod to support the respective coil options offered by SMOK. Upgrading many of the previous features, the Nord 2 Pod System can hold up to 4.5ml of e-Juice in a refillable capsule. Sold with two modules, the Nord 2 can support both Nord and RPM Coils Lines coils, which can be plug-n-play into the corresponding module for quick and easy installation or replacement of coils. In addition, the NORD 2 kit retains the same single-button layout, adds a 0.69-inch OLED display to show output wattage and battery life, and adjusts wattage with a single power button. With improved readability and updates to useful original features, makes the SMOK NORD 2 Kit the perfect successor to the classic Nord Pod System that we all fell in love with.
Integrated 1500mAh Rechargeable Battery Firing & Wattage Adjustment
0.69" OLED Display Screen
4.5mL NORD Pod
4.5mL RPM Pod
Ergonomic Mouthpiece
Side Fill System
SMOK Nord & RPM Coil Series
0.4ohm RPM Mesh Coil
0.8ohm Nord DC MTL Coil
Plug 'n' Play Coil Installation
Magnetic Pod Connection
Pod Detection
Short-Circuit Protection
8 Seconds Cut-Off
Low Voltage Protection
MicroUSB Port
Includes:
1 x Nord 2 Device
1 x Nord 2 RPM Pod
1 x Nord 2 Nord Pod
1 x 0.4ohm RPM Mesh Coil
1 x 0.8ohm Nord DC MTL Coil
1 x MicroUSB Cable
1 x User Manual
*NOTE: The price of $15.90 is printed on the box*
Product reviews
Be the first to review this product.