Smok RPM40 40W IQ-R chip Pod Device Kit 1500mAh
Smok RPM40 40W IQ-R chip Pod Device Kit 1500mAh - SMOK
Smok RPM40 40W IQ-R chip Pod Device Kit 1500mAh - SMOK
---
---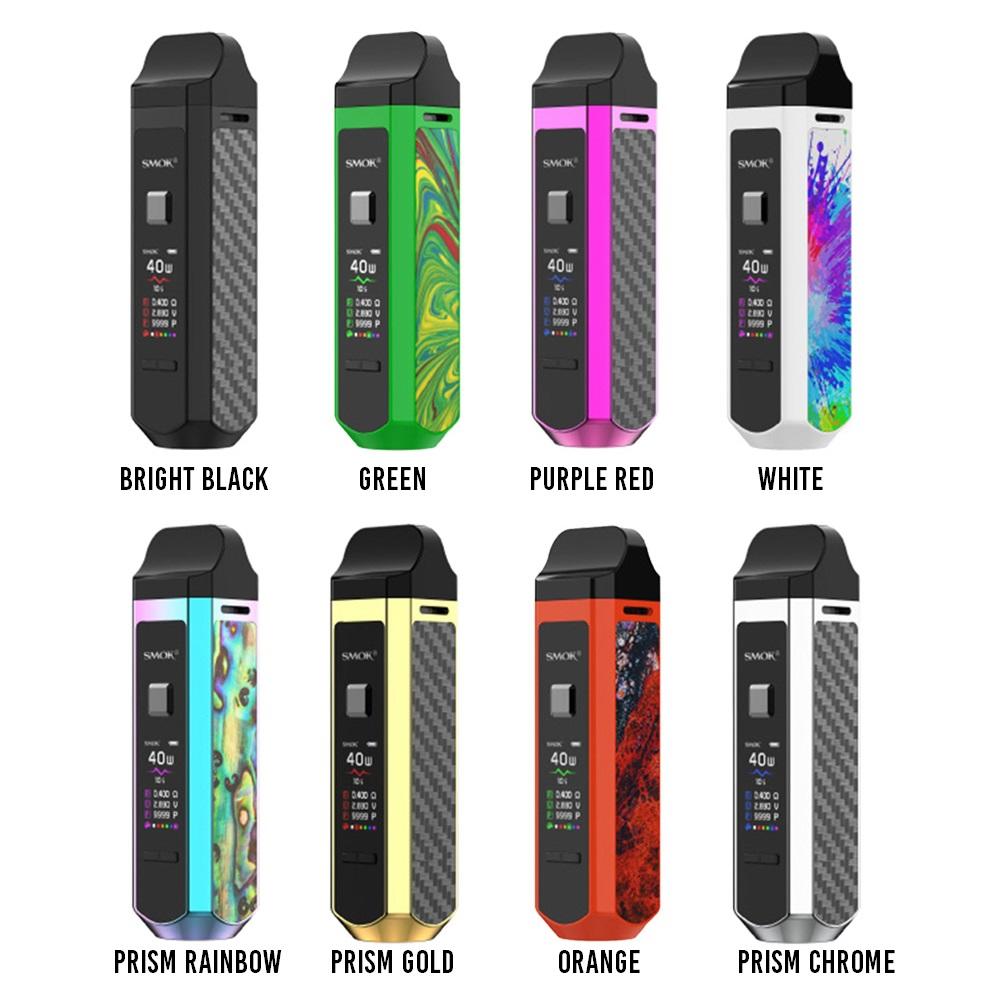 Send this to a friend
Smok RPM40 40W IQ-R chip Pod Device Kit 1500mAh
Product details
The Smok RPM40 Pod Kit is a small and compact pods system that combines the possibilities of a boxed method with a thin layer for a dropper. The RPM40 is equipped with an internal 1500 mAh battery and has an adjustable power range from 1 to 40 watts. It is equipped with an IQ-R chip, which reduces response time to 0.001 seconds and fully charges in 2 hours. The RPM40 is different from other systems, so it displays power, resistance, screen color, number of puffs and battery level. It has pods that are compatible with the Nord coil system, as well as its own RPM pods and a range of coils. Each container contains 4.3 ml with a rpm coil and 4.5 ml with a Nord coil.
Specifications:
Internal 1500mah battery
Adjustable wattage output: 1W-40W
Integrated with IQ-R chip

Shortens fire time to 0.001 second
Fully charges in 2 hours

0.96 TFT screen

Wattage
Resistance
Screen color
Puff number
Battery level

Wider mouthpiece for more air inhalation
Two pod options

RPM coil compatible Pod capacity: 4.3ml

Mesh 0.4ohmFor best flavor, fast heating process 25W
Triple 0.6ohmFast ramp-up time, excellent flavor and vapor production 25W
Quartz 1.2ohmPurer flavor, fast heat up time 12W
SC 1.0ohmIntense flavor and dense vapor 14W

Nord coil compatible Pod capacity: 4.5ml
Kit includes:
1 x RPM40 Device 1500mah
1 x Standard RPM Pod with RPM Mesh 0.4ohm coil preinstalled
1 x Nord RPM Pod with Nord DC 0.6ohm coil preinstalled
1 x Micro USB cable
Product reviews
Be the first to review this product.