Smok TFV16 Lite Conical Mesh Coils 0.2ohm 85W
Smok TFV16 Lite Conical Mesh Coils 0.2ohm 85W - SMOK
Smok TFV16 Lite Conical Mesh Coils 0.2ohm 85W - SMOK
---
---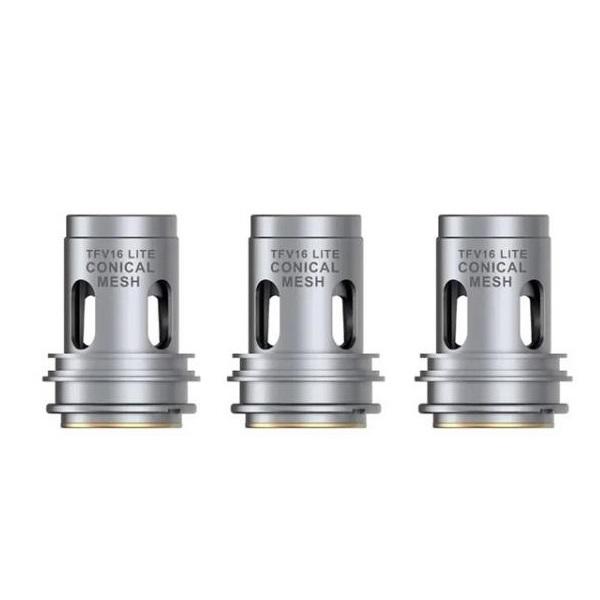 Send this to a friend
Smok TFV16 Lite Conical Mesh Coils 0.2ohm 85W
Product details
Smok TFV16 Conical Mesh Coil is a 0.2ohm coil designed for a powerful, warm throat strike with a massive aroma and amazing flavor. This coil is equipped with NexMesh technology with its unique conical structure, which maximizes the bottom of the airflow inlet and condenses the vapor as it passes through the coil to the dropper tip. Not to mention the fact that it provides a high heating rate.
Recommended wattage range:
3pcs per pack
Product reviews
Be the first to review this product.