Smok TFV9 6.5ml SubOhm Tank
Smok TFV9 6.5ml SubOhm Tank - SMOK
Smok TFV9 6.5ml SubOhm Tank - SMOK
---
---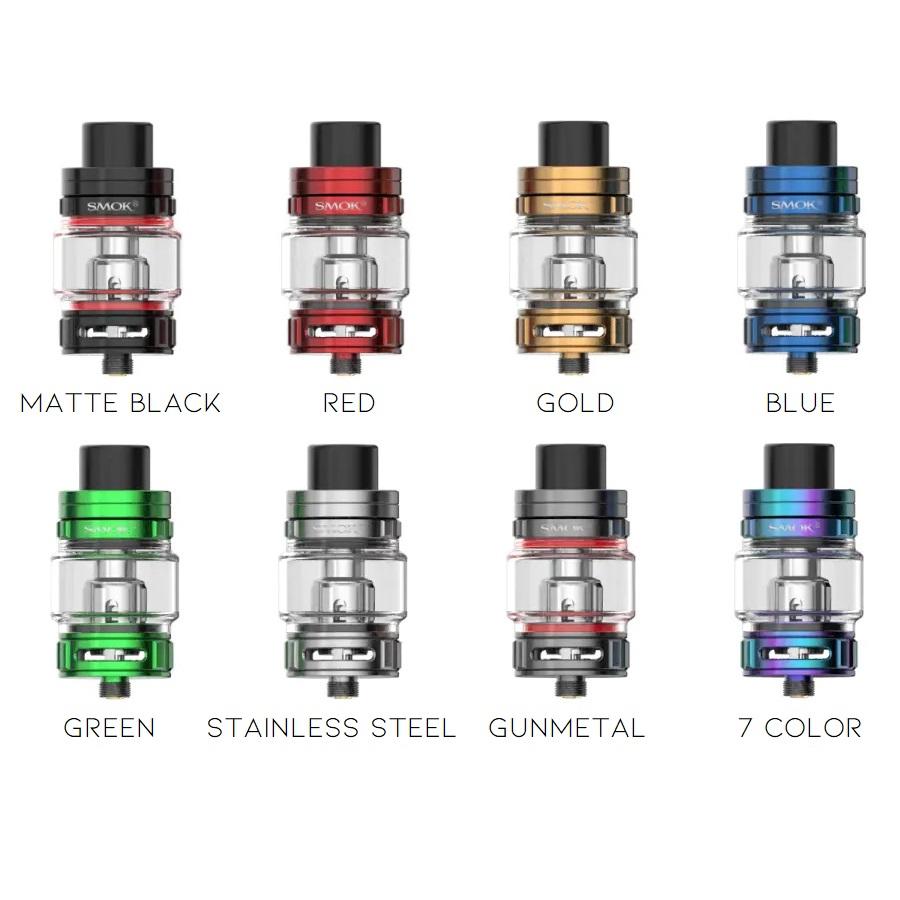 Send this to a friend
Smok TFV9 6.5ml SubOhm Tank
Product details
Smok TFV9 Tank is a 6.5ml subohm tank that is designed with a child proof top cap, 510 gold plated thread and top fill design. The TFV9 tank uses a V9 Meshed 0.5ohm coils, but it is also compatible with the V8 Baby coils series.
Specifications:
28mm diameter
Tank capacity: 6.5ml
Dual bottom adjustable airflow
Top-fill design
Childproof top cap
Gold-plated 510 thread
Utilizes the V9 Mesh Coils
Compatible with V8 baby series coil
Kit Includes:
1 x TFV9 Tank
1 x V9 Meshed 0.15ohm Coil pre-installed
1 x V9 Meshed 0.15ohm Coil
1 x Replacement glass
1 x USB cable
Product reviews
Be the first to review this product.