Smok V8 Baby Beast Prince Mesh Coils 5pcs for Baby Beast Prince Tank
Smok V8 Baby Beast Prince Mesh Coils 5pcs for Baby Beast Prince Tank - SMOK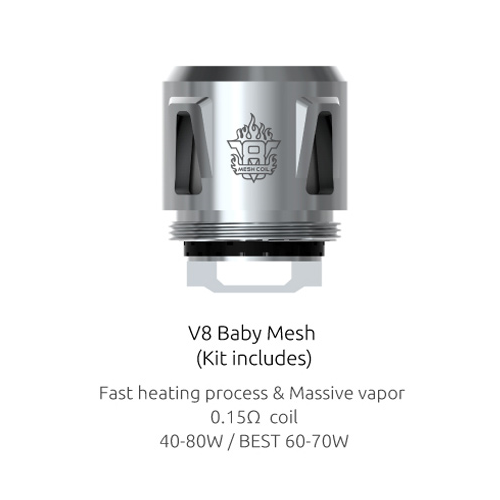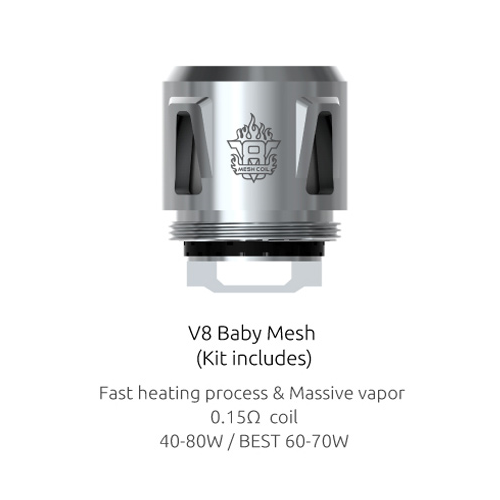 Smok V8 Baby Beast Prince Mesh Coils 5pcs for Baby Beast Prince Tank - SMOK
---
---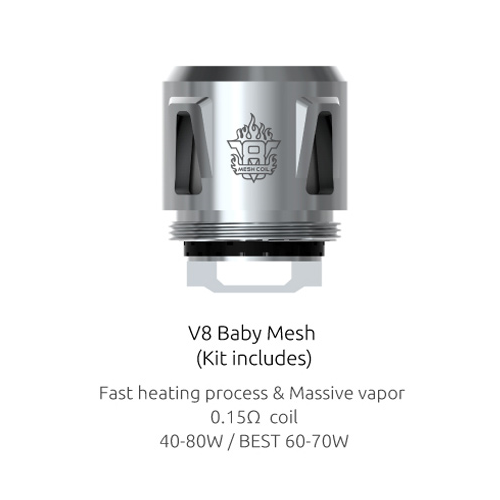 Send this to a friend
Smok V8 Baby Beast Prince Mesh Coils 5pcs for Baby Beast Prince Tank
Product details
Smok introduces the V8 Baby Beast Prince Mesh Coils, a revolutionary new coil with a mesh heating element that effectively increases the heating area. This allows you to speed up the heating process and mass production of vapor.
Recommended wattage range:
0.15ohm: 40W-80W Best: 60W-70W
5pcs per pack

Product reviews
Be the first to review this product.