Snowwolf Fuel Cell Kit 10ML E-juice | Wholesale
Snowwolf Fuel Cell Kit 10ML E-juice | Wholesale - SnowWolf
Snowwolf Fuel Cell Kit 10ML E-juice | Wholesale - SnowWolf
---
---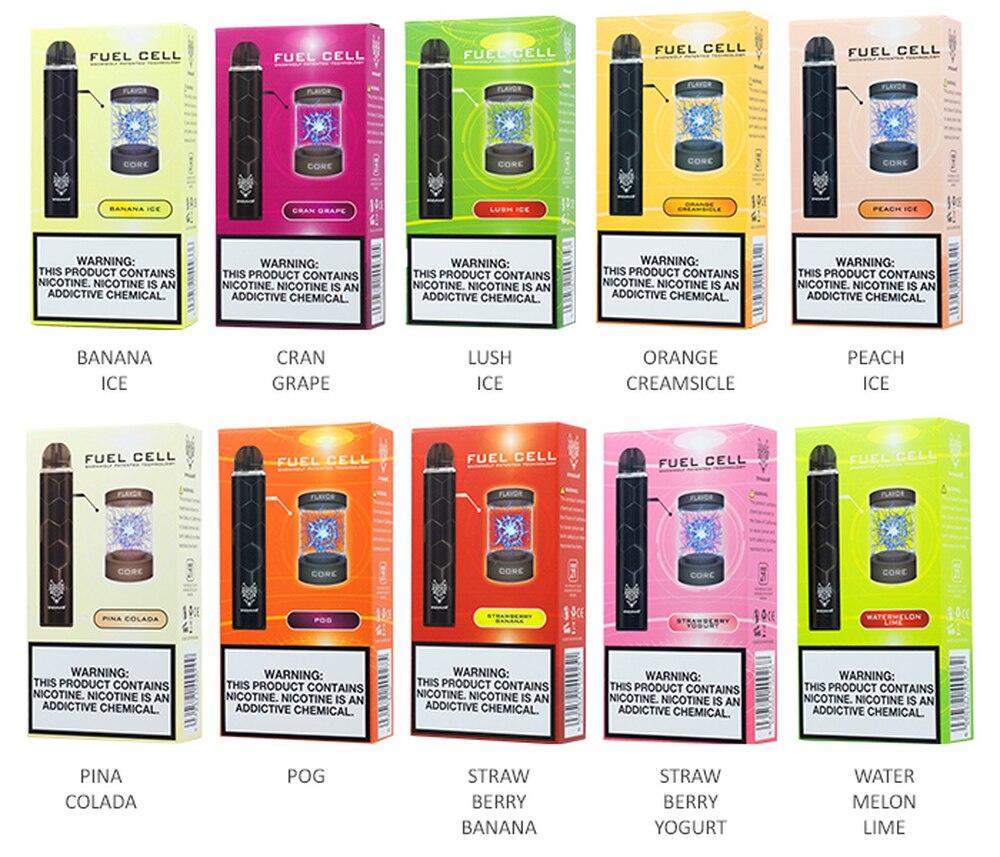 Send this to a friend
Snowwolf Fuel Cell Kit 10ML E-juice | Wholesale
Product details
The Snowwolf fuel cell is the perfect combination of a disposable system and a pod system made of stainless steel and equipped with a 280mAh rechargeable battery, you get 600 puffs on a single charge. Each kit includes one fuel cell device, 2 refillable fuel cells and 10 ml of 5% quality e-juice. Hits just like a disposable one, but without the waste of throwing out the entire device when the juice runs out.
Features:
• Product Size: 20MM X 99.5MM 
• Material: Stainless Steel
• Working Mode: Constant Power 
• Output Input Voltage:3.2V- 4.2VOutput 
• Voltage: 3.6VSupport 
• Battery Model: 18350
• Support Atomizer Resistance Range- 1.6 OHM
• Atomizer Capacity: 3.8ML
• Puff Capacity: 600 Puffs
• Charging Current: 280mA
• Charging Voltage: DC +5V
• Recommended Adaptor: 5V/500mA
Includes:
• 2 x Fuel Cells Battery
• 10ml e-juice
• USB Cable
Product reviews
Be the first to review this product.