SWFT 3K Disposable 5% 3000 Puffs Bulk Wholesale
SWFT 3K Disposable 5% 3000 Puffs Bulk Wholesale - SWFT
SWFT 3K Disposable 5% 3000 Puffs Bulk Wholesale - SWFT
---
---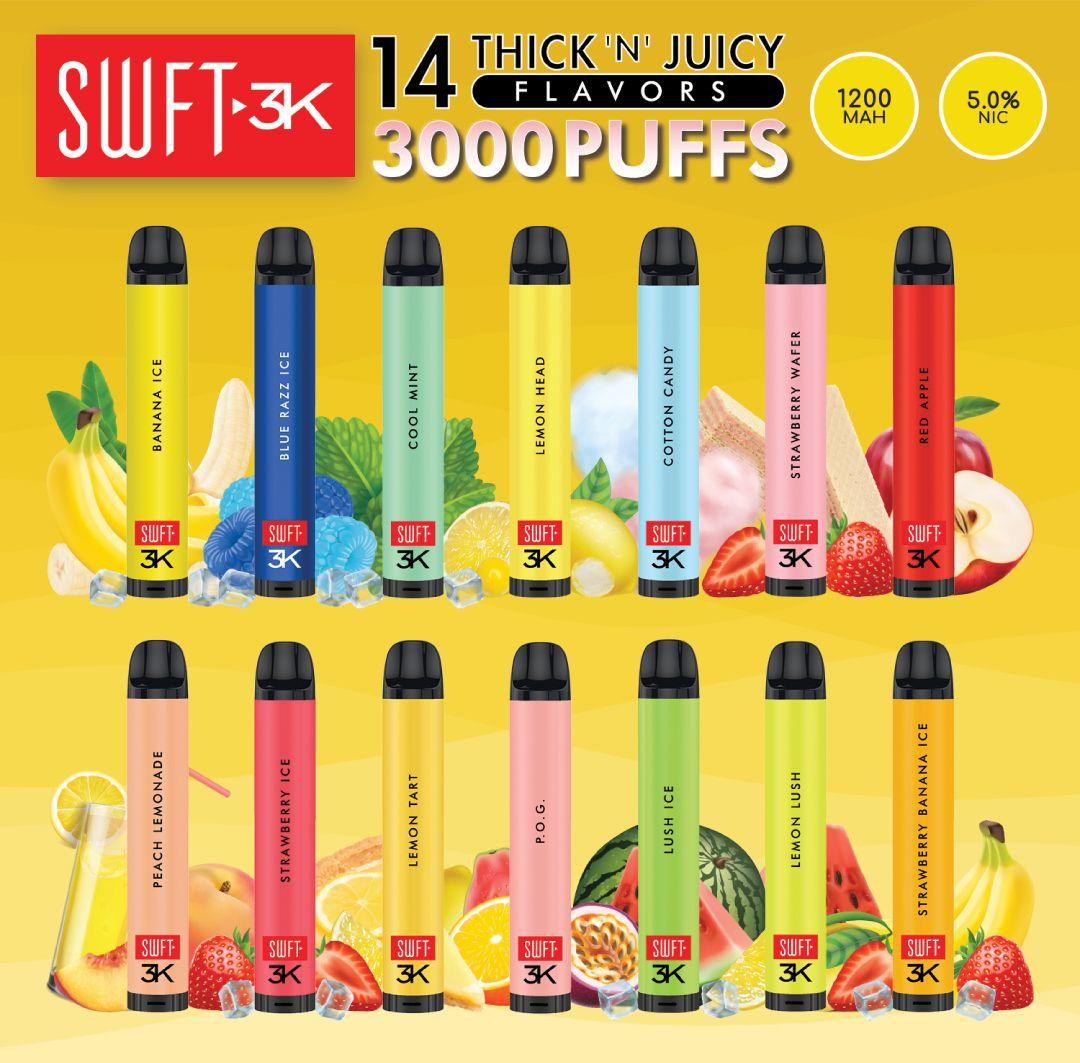 Send this to a friend
SWFT 3K Disposable 5% 3000 Puffs Bulk Wholesale
Product details
SWFT 3K Disposable 5% is a pre-charged and pre-filled salt nic device with 7.5ml e-juice, built-in 1200mAh battery that allows up to 3000 puffs and adjustable airflow.
Specifications:
Integrated 1200mah battery
Draw-activated firing mechanism
5% nicotine salt
7.5ml e-liquid by volume
Approx 3000 puffs per device
Adjustable airflow
DisposableNon-rechargeable & non-refillable
Flavors:
Banana Ice
Blue Razz Ice
Cool Mint
Cotton Candy
Lemon Headlemon candy
Lemon Lushlemon combined with watermelon
Lemon Tart
Lush Ice
P.O.G.passionfruit, orange, and guava
Peach Lemonade
Red Apple
Strawberry Banana Ice
Strawberry Ice
Strawberry Wafercrispy wafers filled with strawberry cream
Product reviews
1 review
I ordered the Strawberry Banana Ice. The flavor was phenomenal. They lasted a lot longer than I anticipated. I had zero defective devices.